Setting up user syncing process from ADP (Workforce Now/Run)
Once purchased, it will establish the link between Engagedly and your ADP and starts syncing the user details. So, each time you make any changes in the user profile (job title, reporting line, etc) will automatically update the same in Engagedly. Also, adding new users in ADP will add them to Engagedly too.
The charges are:
1. One-time purchase fee: $250 (please do check for the latest price)
2. Monthly data sync charges: $10/month (irrespective of the number of users)
Note:
1. The user who is making the purchase should be a user in Engagedly with the same email id used in his/her ADP account under the 'Work Email' field.
2. You will be asked to provide your consent to allow Engagedly to sync users from ADP as part of the process, please provide that.
3. The syncing process runs at a certain time (at around 3 am UTC) so possibly you may need to wait for some time to see the users synced. We would recommend you keep us informed as soon as you purchase the edition so that we can track if there is an issue with the syncing process.
4. After you purchase the Data Connector, all the users in your ADP account will be synced, so if you are planning to keep some of the users not synced from ADP then please do not purchase the Data Connector and connect with us at support@engagedly.com.
5. Below are the fields that we currently sync from ADP;
First Name
Middle Name
Last Name
Employee Id
Joining Date
Designation
Email (Work Email)
Status
Department
Manager
6. Also, after the purchase, a default SSO will be enabled for your Engagedly site and all of your users need to log in to Engagedly through the ADP Login screen (using their ADP login credentials). So currently, if your users do not have ADP login credentials, we would recommend you not to purchase the data connector yet and connect with us.
Through the Web App: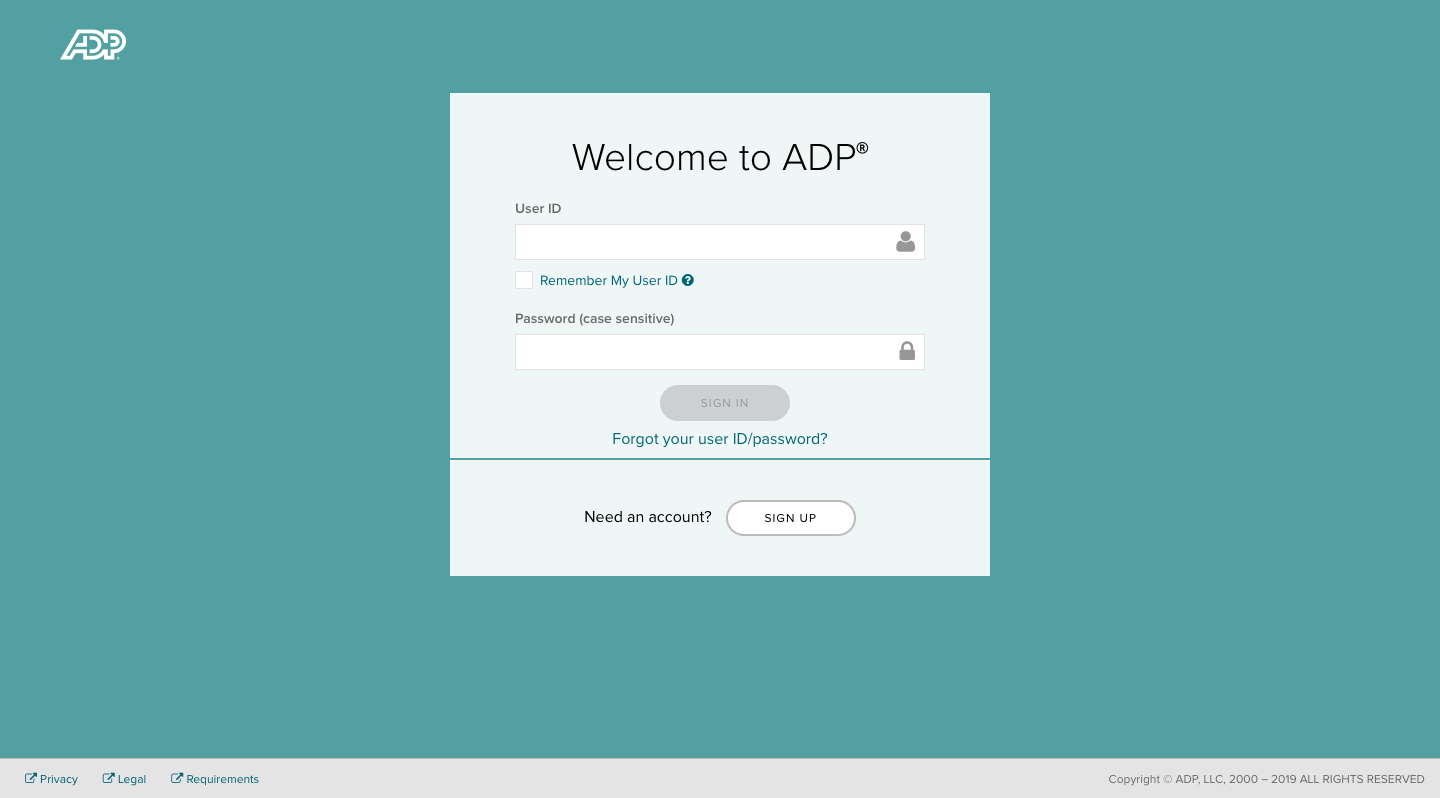 Through the Mobile App: