Engagedly Color Customization
Navigation: Admin > Settings > Global Settings > Color Themes
1. Head over to Settings from the left navigation panel.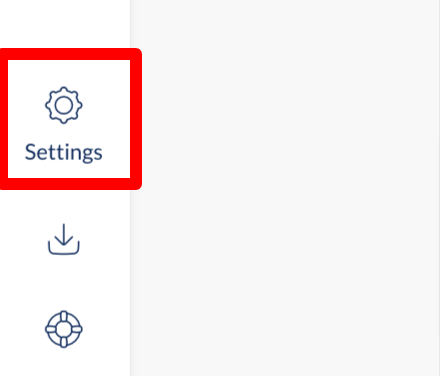 2. Under Global Settings, click on the navigation icon next to Color Themes.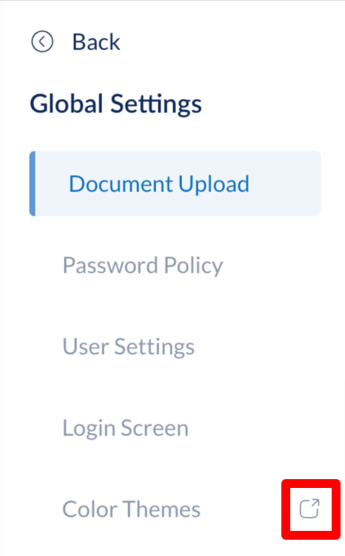 3. In the pop-up box, click on +Upload Image to set a company logo. Click on different categories to change the associated color themes.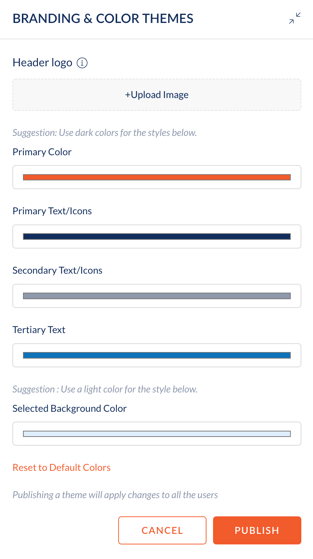 4. In the color scheme box, change the color code and click Publish to save the changes.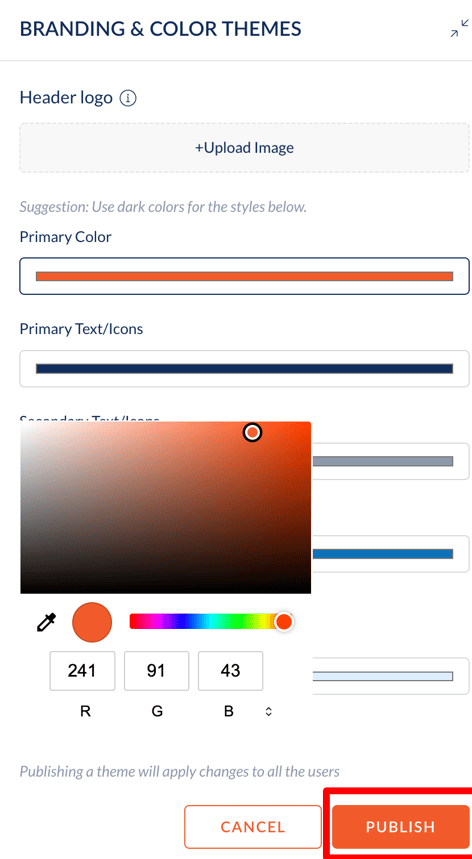 Alternatively, you may also make changes to the color customization by:
1. Click on the User Profile icon in the top-right corner.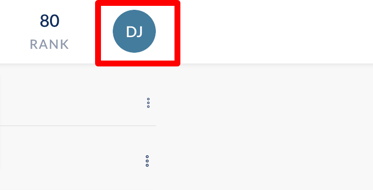 2. Select Customize Theme Colors from the menu.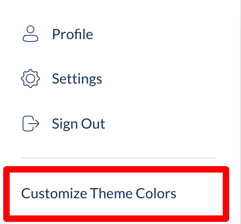 3. Follow steps 3 and 4 mentioned above.