What is the difference between a Status Update post and an Ask for Help post?
Status Update posts are generally used for announcements and recent updates in the organization. However, Ask for Help posts allows you to acknowledge the most helpful comment on your help post. When other users share a comment on the help post, they earn +1 points and if their comment is acknowledged, they earn +10 points.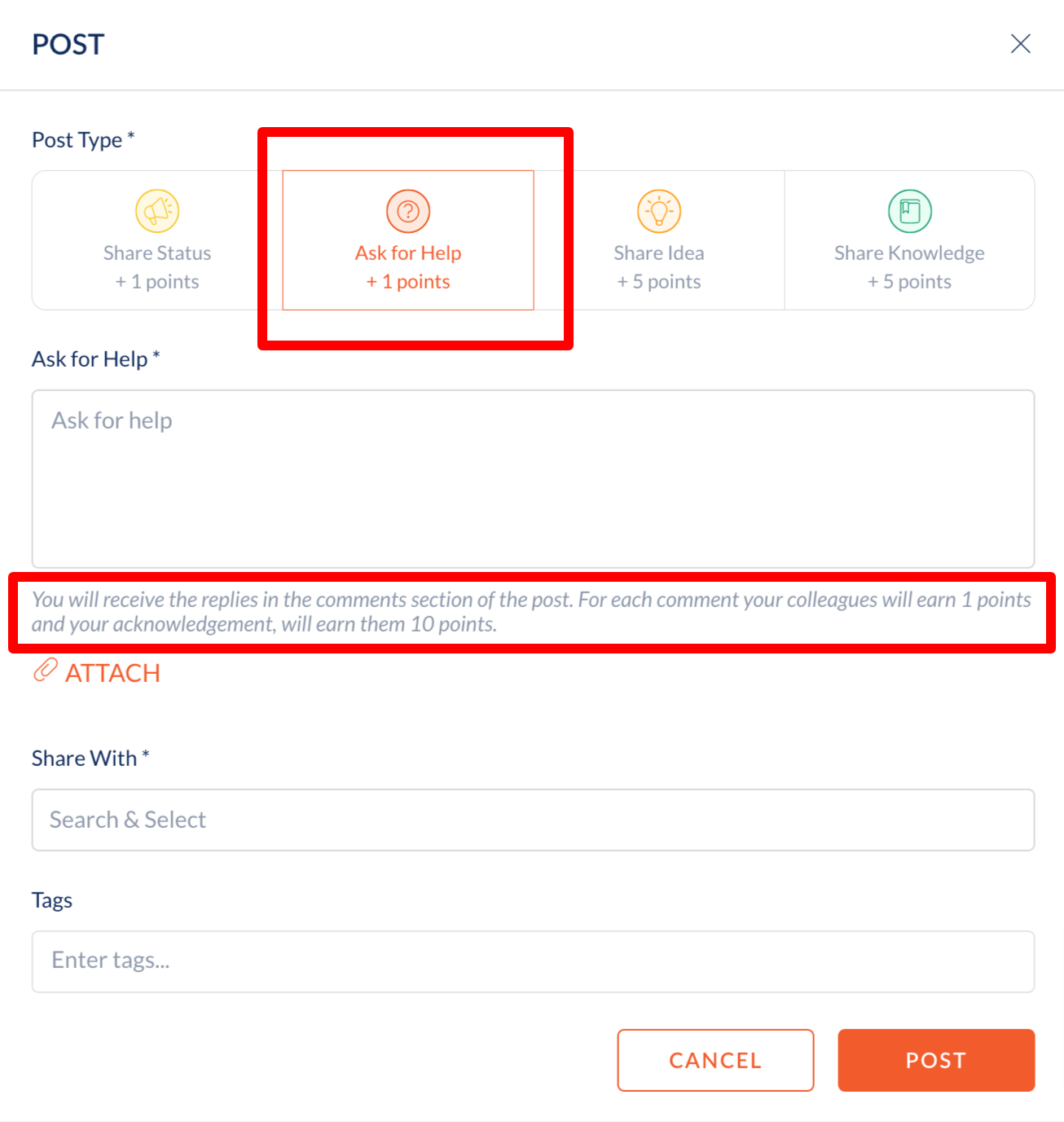 Note: Users can earn points only if the Rewards & Gamification is enabled for their organization.