Start Engagement Survey
Navigation: Admin > Engagement survey
Step 1: Click on Start to open the survey creation window under the engagement survey tab.

Step 2: Fill in the title, start date, and end date for the survey.
Step 3: Select Send reminder notification to send a reminder mail to the respondents days before the survey ends.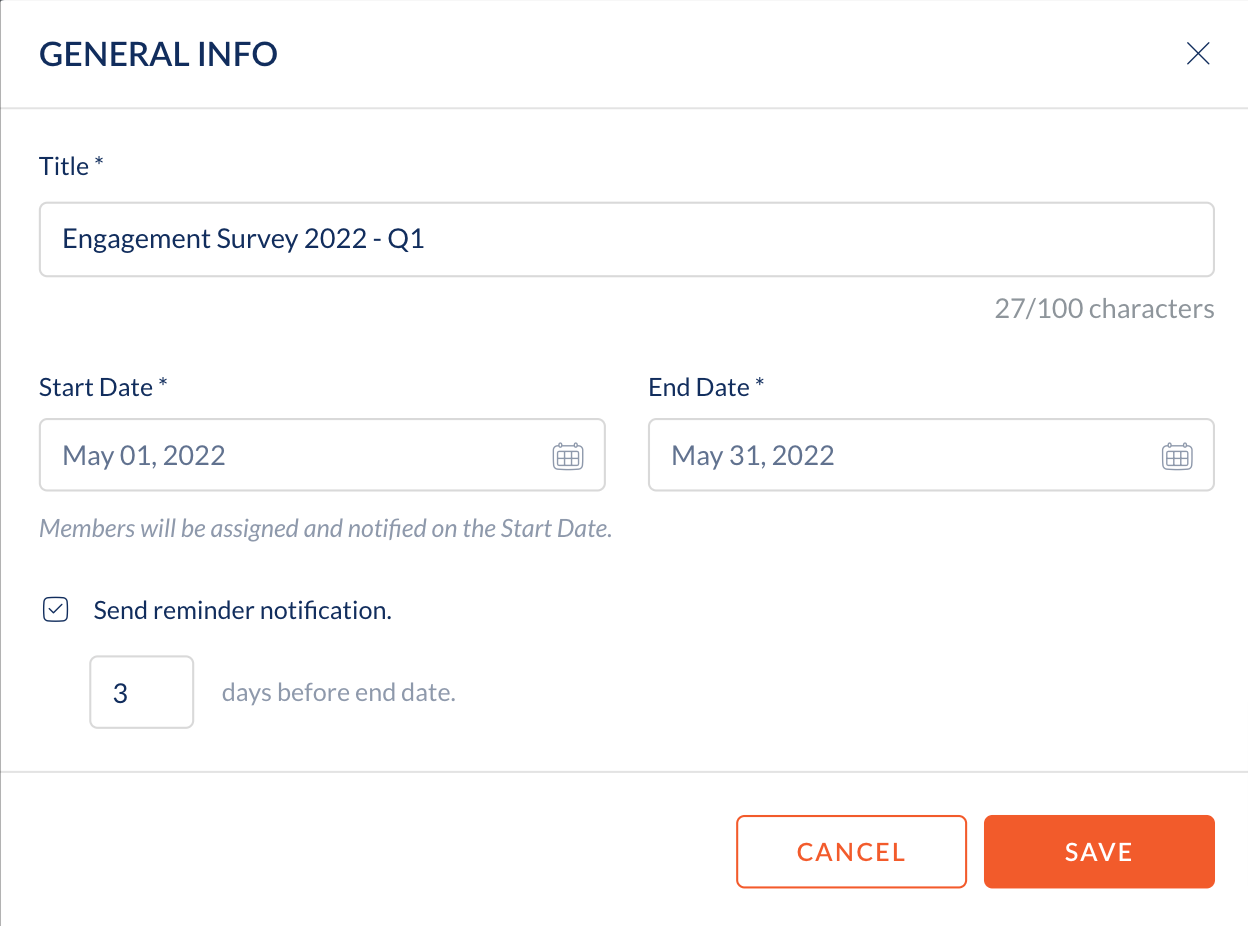 Step 5: Click Save, which will land on the survey participants page to Add All Employees or Select & Add Participants to the survey.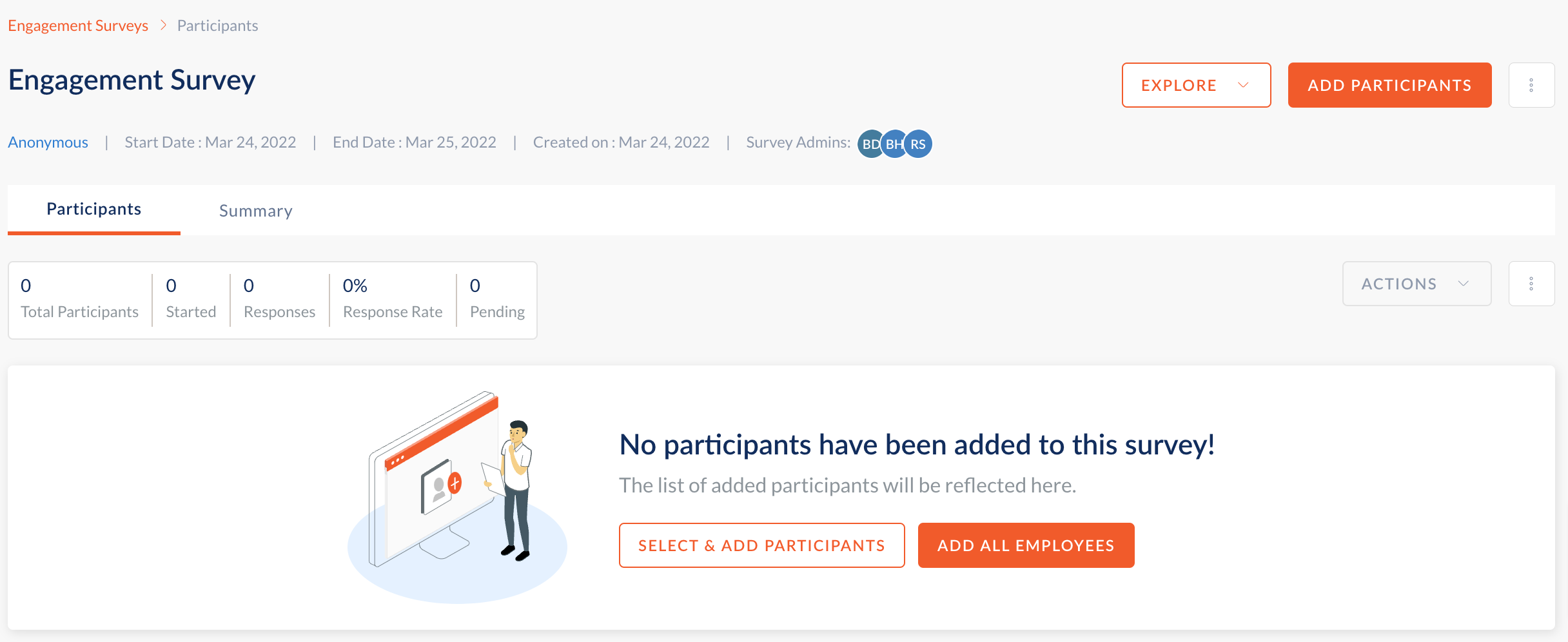 Step 6: Click Select & Add participants to filter the employees and add them to the survey.

Step 7: Once added, the selected employees will get an email notification.
Step 8: Users can nudge the employees who have not submitted responses when the survey is live.