Delete Engagement Survey
Navigation: Admin > Engagement survey
Step 1: Click on the overflow icon in the right-most corner on the survey listing page and choose Delete.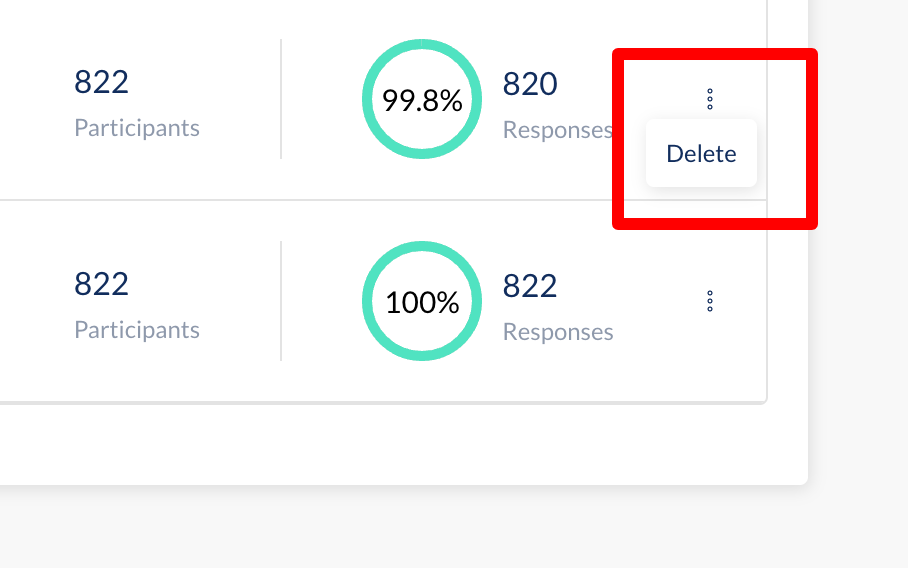 Step 2: Confirm the action to delete the survey.
Note: Users can delete surveys at any time. However, deleting a survey is permanent and the data lost is unrecoverable, so please be careful before taking any action.