Submit Engagement Survey
Navigation: Home > Overview
Step 1: Click on the survey notification under Pending Actions.

Step 2: The welcome screen has instructions and details about the survey. Click Start to start filling out the survey.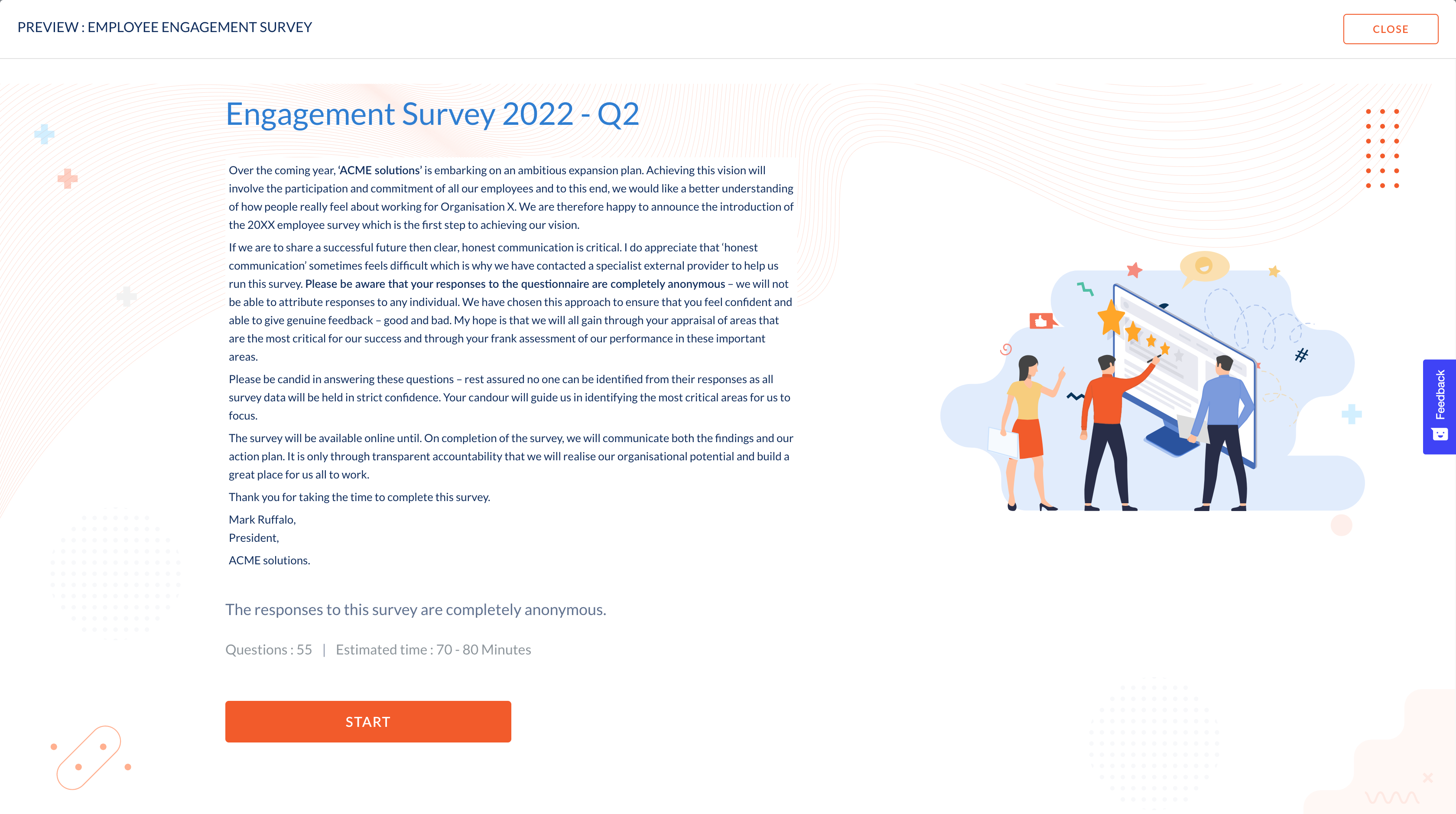 Step 3: The system automatically saves the progress after each response. Users can also click Save to do it explicitly.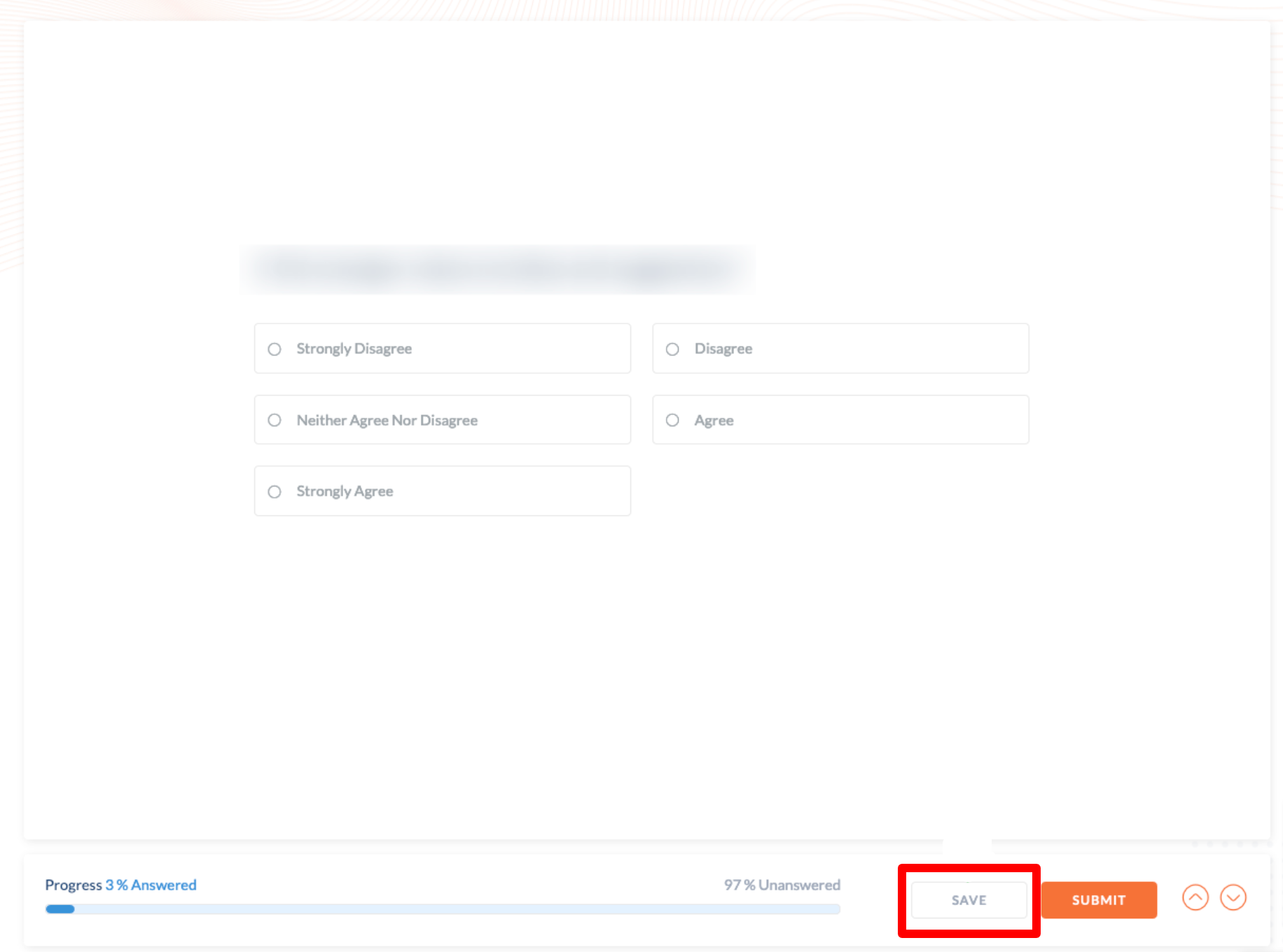 Step 4: Click Submit after responding to all the questions in the survey.
Note: Respondents can not change their responses to the survey once it is submitted.