Distribution Tile
Navigation: Admin > Engagement survey > Selected survey (Ended) > Analytics
1. Click on the overflow icon in the top-right and select Add Distribution Tile. A new untitled distribution tile will be added at the page's end.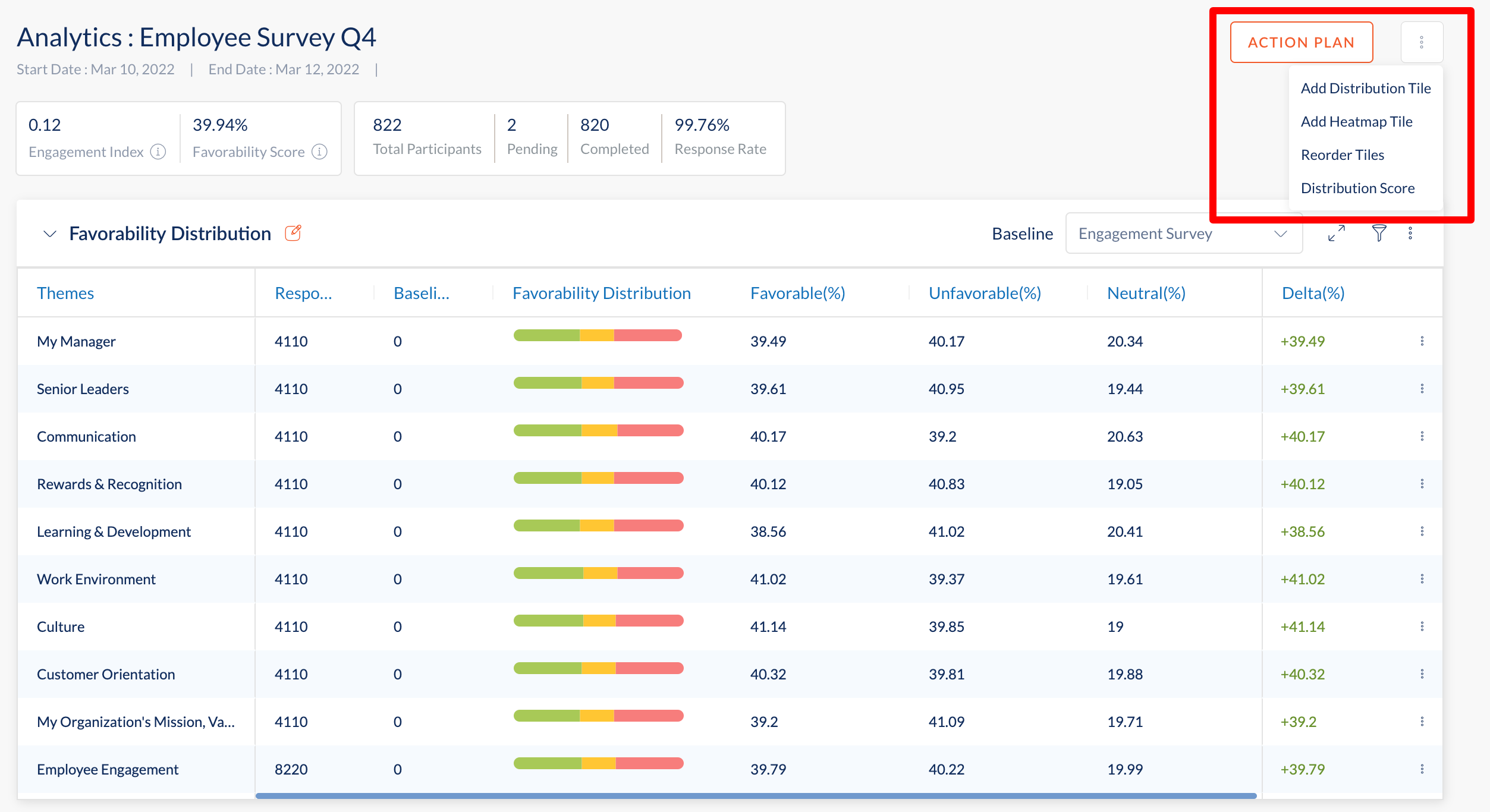 2. Access different datasets by switching between Questions/Themes from the Group by dropdown menu. Click the Filter icon (2) to control the visibility of filters and +Filters (3) to drill down the responses further. By default, Business Unit, Department & Location would be automatically added to the filter panel with none selected showing all the responses.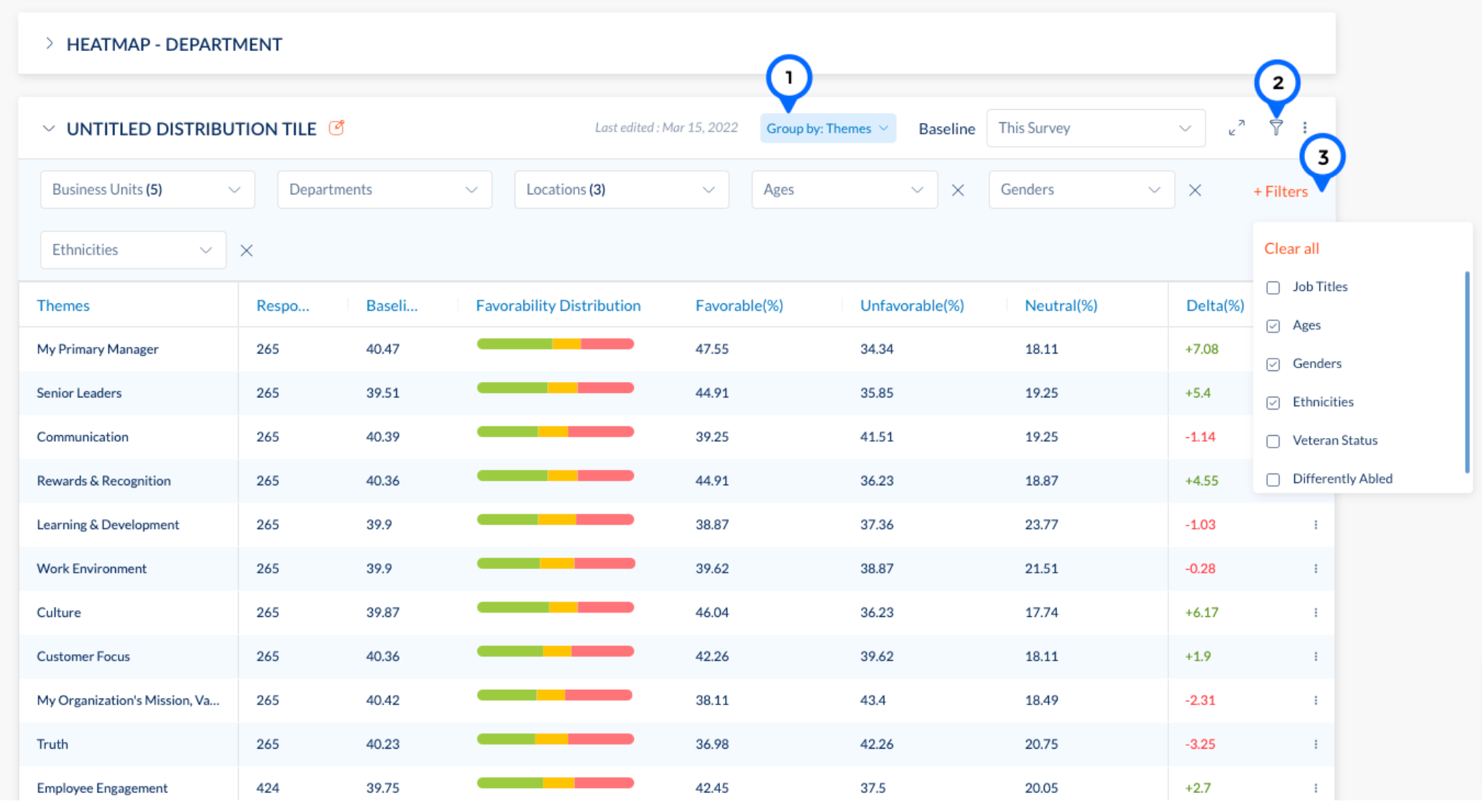 3. Select a baseline from the dropdown menu (1) or add a new one from Create Baseline to get the delta units for all responses. Click the edit icon to rename the tile (2). Click on the full-screen icon to expand the tile view (3).
4. Click the overflow menu (4) to perform actions on the tile, such as copy, export, delete, and manage columns.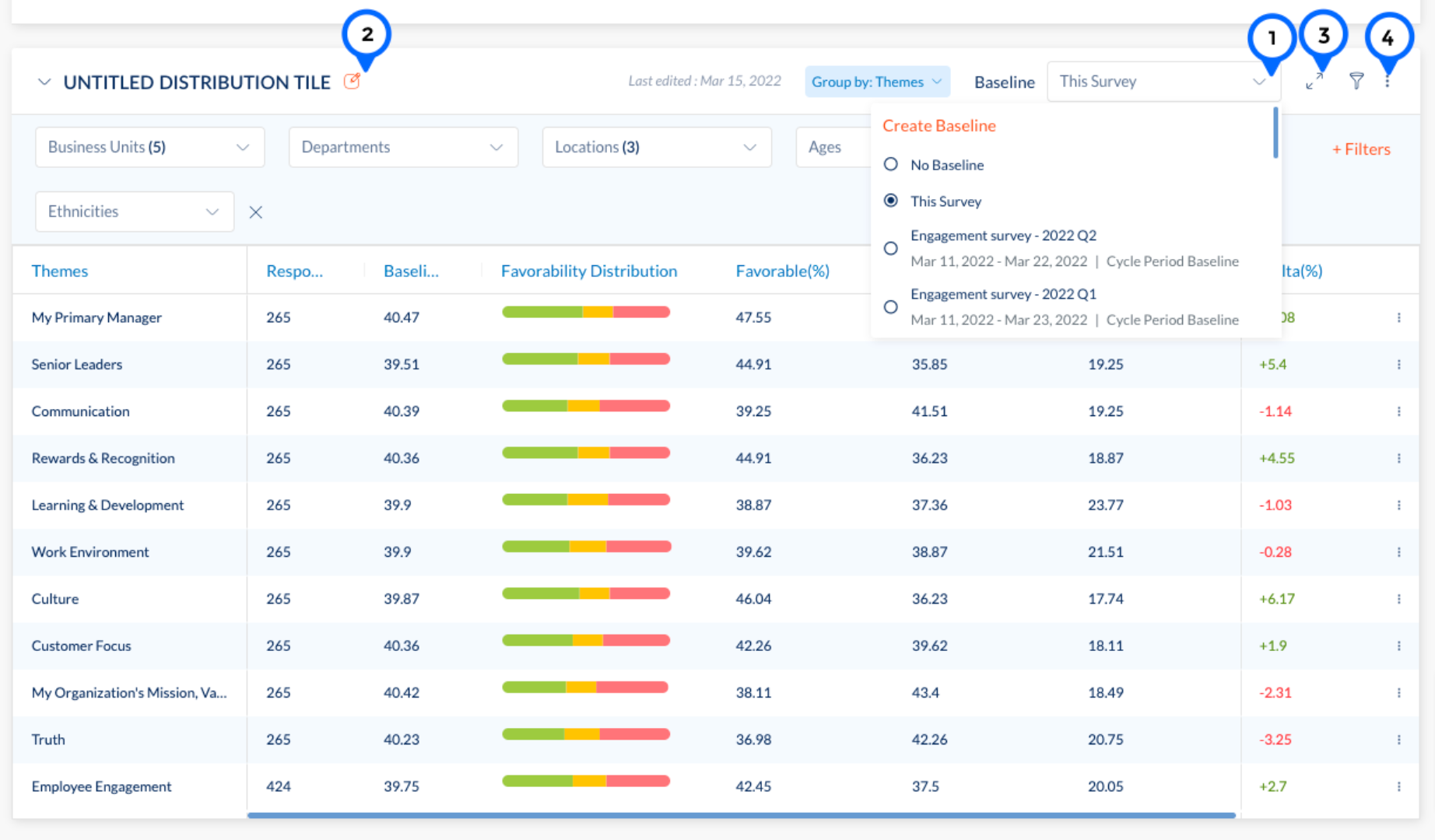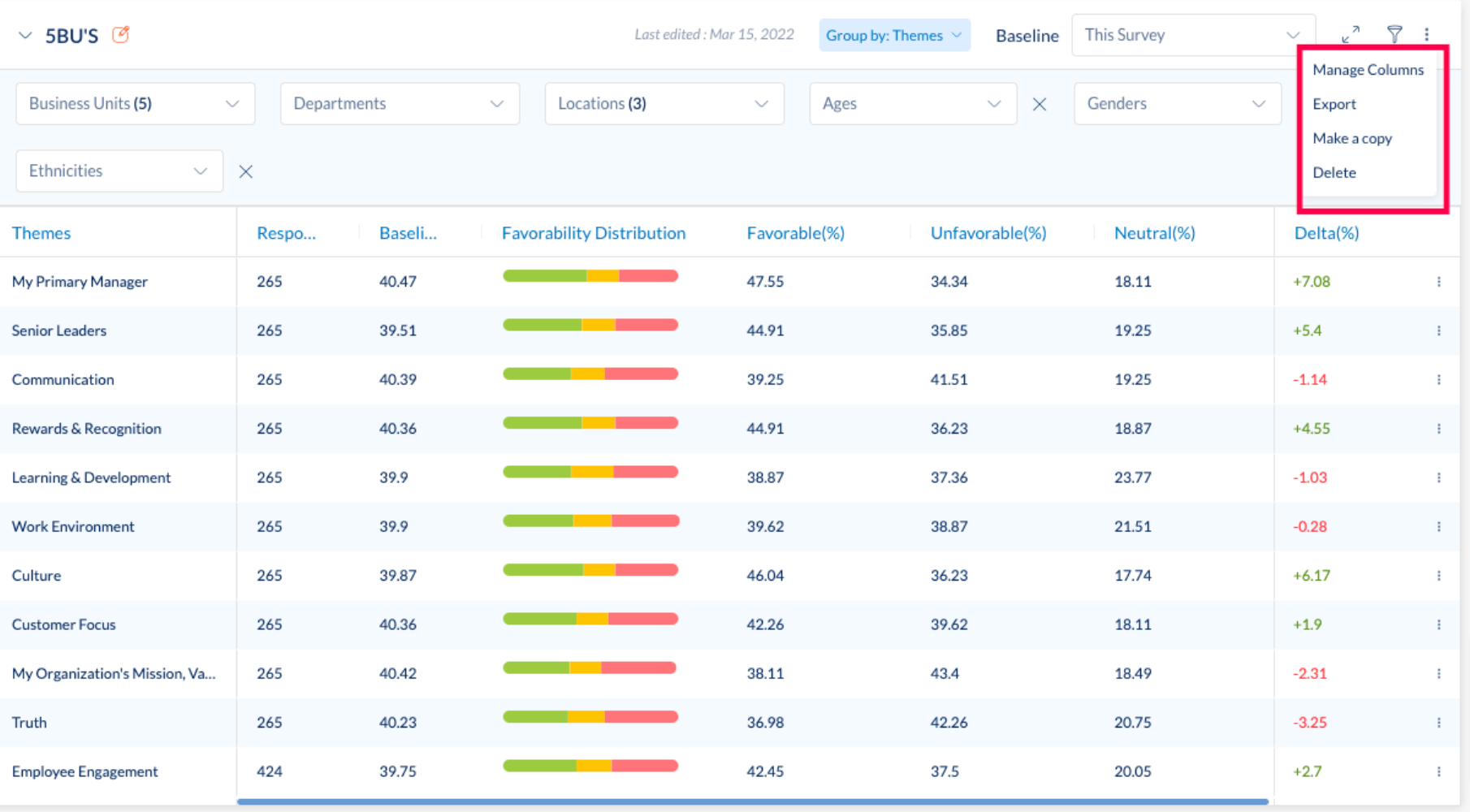 Note: The tiles get saved automatically. Hence, you will not be losing the filters/baseline applied.