Make Manager's Reviews Visible to Employees While Creating a Cycle
While creating a cycle, Admin can make the manager review visible to their direct reportees after review submission.
Step 1: Navigate to Admin > Performance > Cycles.

Step 2: Click CREATE to create a new cycle.

Step 3: Select the cycle type and enter the cycle name and then click NEXT.

Step 4: Enter the cycle Start Date and End Date and Review Period.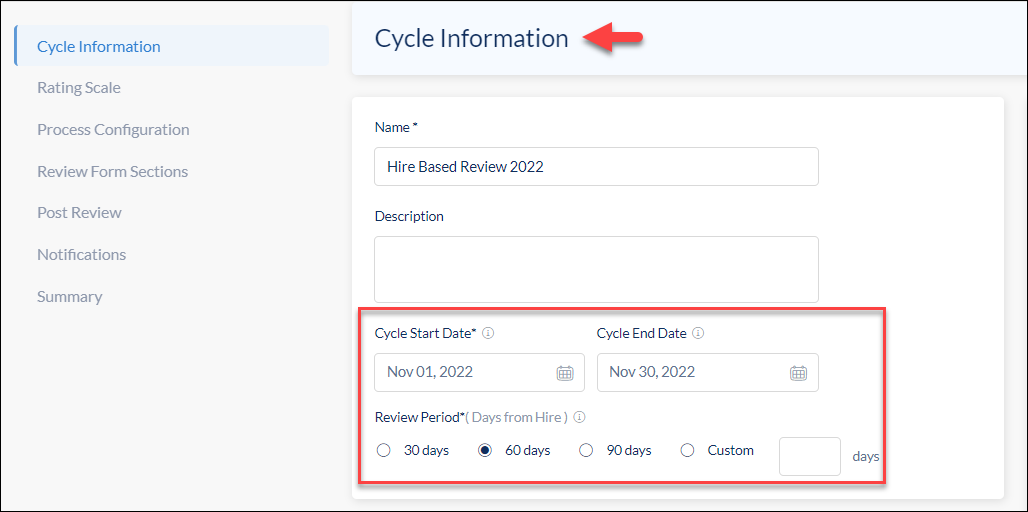 Step 5: Go to the Process Configuration section and Enable Make Manager review visible to Employee immediately upon submission.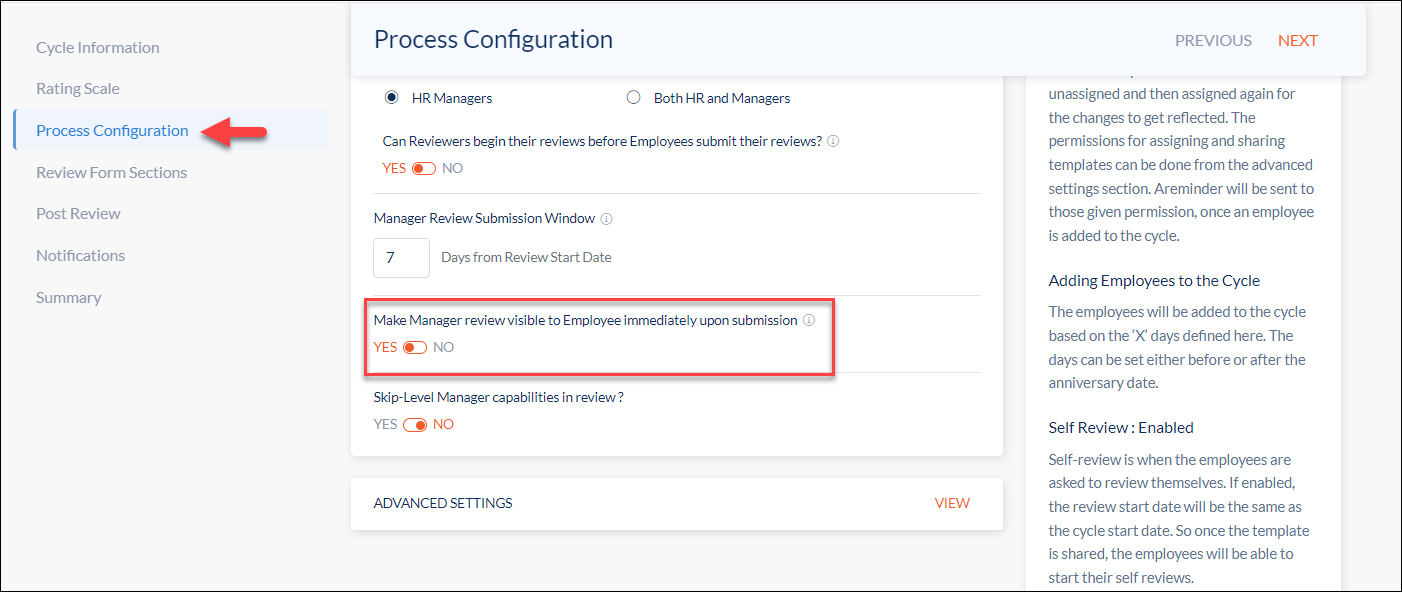 Step 6: Complete the cycle settings and click Save.

Step 7: Now the employees can see their manager's review after review submission.