Give Feedback to Yourself
Navigation: Home > 360 Feedback
1. Under Pending Actions, click on the notification that says 360 Feedback: Give feedback to yourself.
2. In the review form, click Feedback Instructions to better understand the process.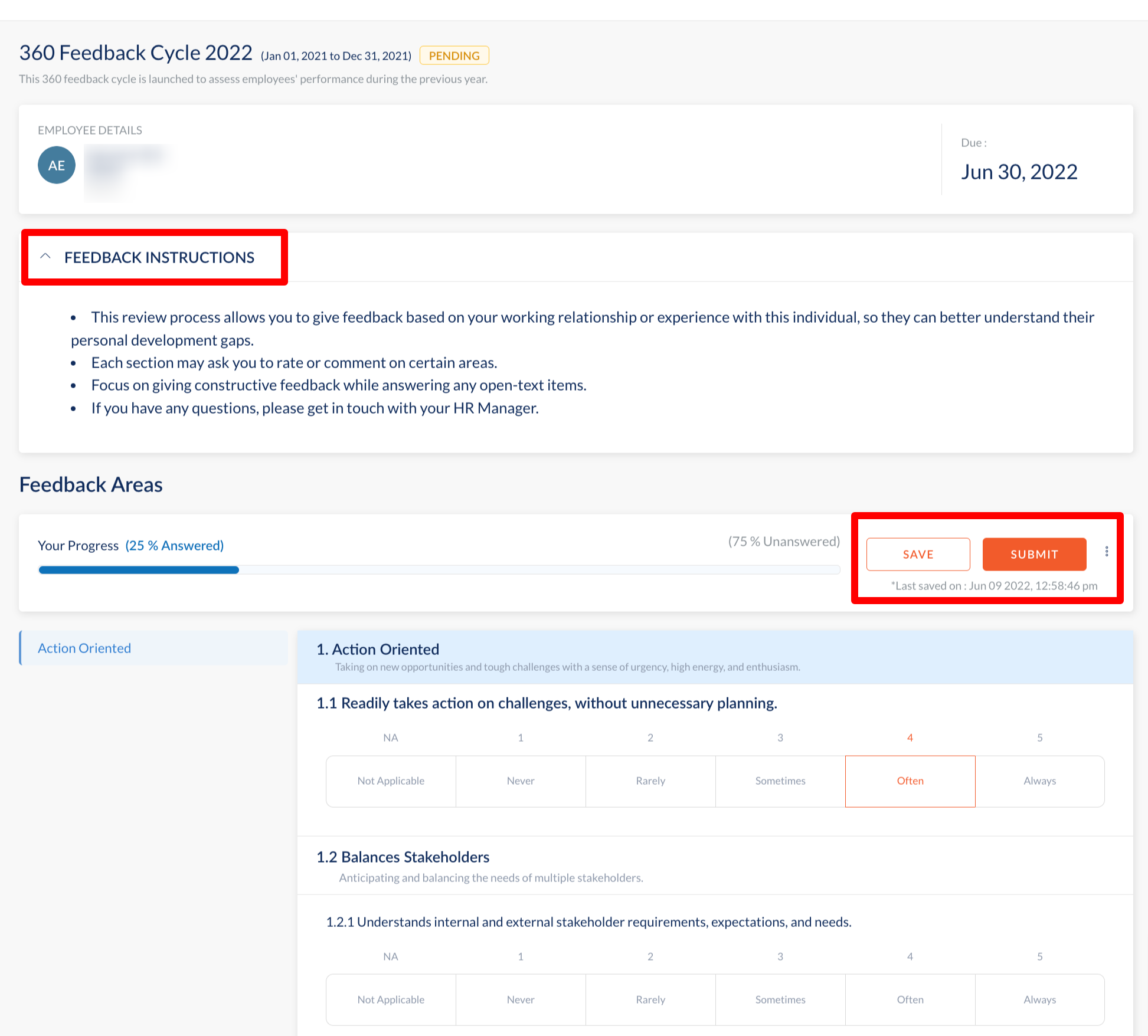 3. Next, begin the 360 self-evaluation by rating yourself against the same criteria as all other respondents. The progress bar on top will show Your Progress once you start filling out the form.
4. Click Save If you wish to save the progress and continue filling the form later.
5. Click Submit once you are done with the 360 self-evaluation. Your progress bar should show 100% completion to successfully submit the form.
Note: A 360 Feedback form generally includes feedback regarding one's job competencies, skills, and overall performance during a particular period. It provides a unique opportunity for one to review their self-perceptions against others' perceptions of them. The results are typically compared side-by-side in a 360-degree feedback report.