Nominating Yourself as a Respondent
Navigation: Home > 360 Feedback
1. Under Alerts, click Nominate on the notification that says Nominate yourself to give feedback to participants in this cycle.

2. Search for the employees to whom you want to provide feedback in the popup window. All the selected employee(s) will appear on the right side of the screen.
3. Click Save after all the nominations are selected.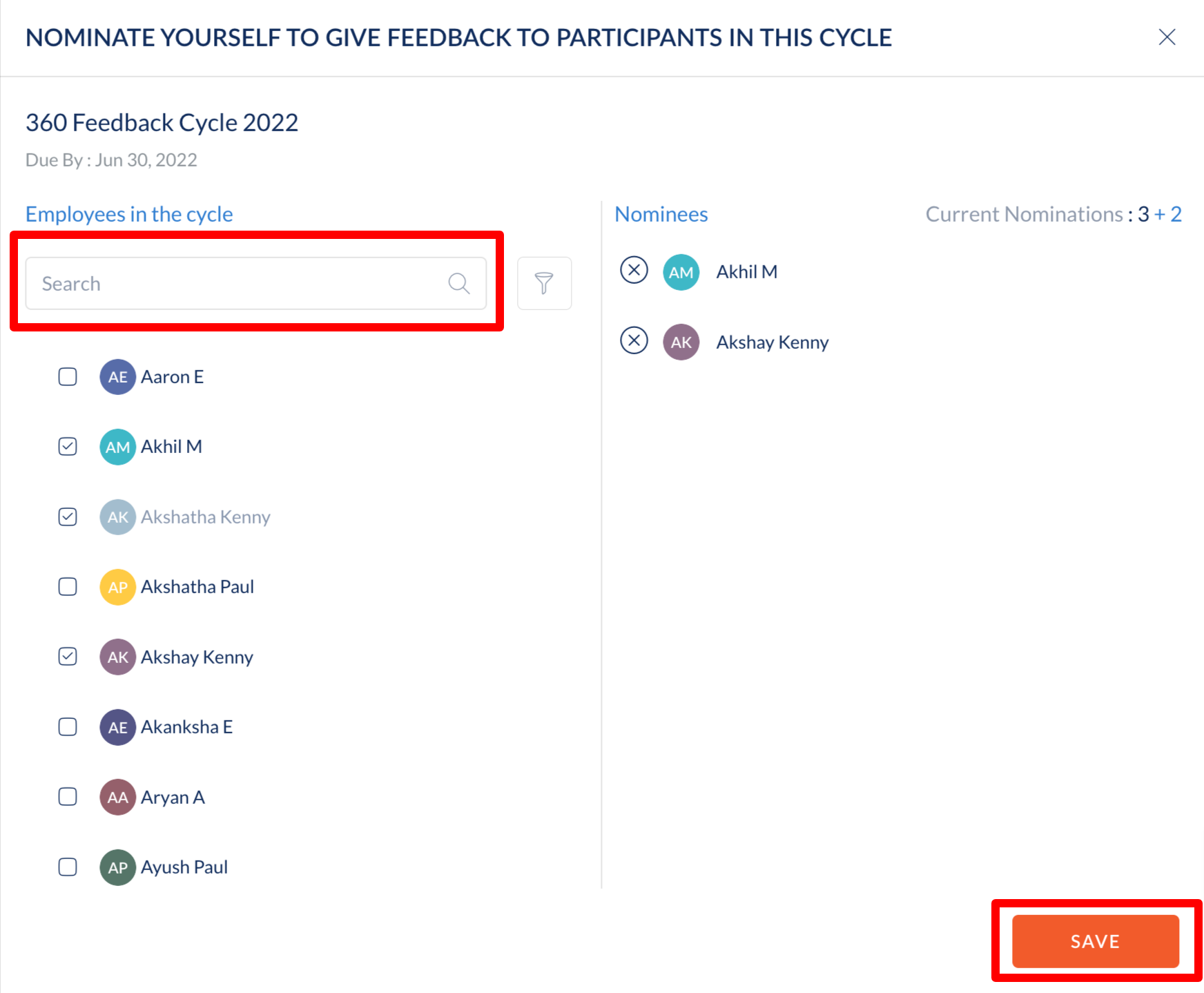 4. You will be notified to give feedback to these employees before the due date under Pending Actions. Click on the notification that says 360 Feedback: Request for Feedback to open a drill-down menu with all the feedback requests.

5. Hover over any nomination and click Start Feedback to begin the feedback process.

Note:
1. Self-nomination as a respondent to anyone in the organization is only allowed when the respective permission is enabled by the HR/Admin during the cycle creation.
2. Admins have the capability to remove the nominations at any time.