Navigation: Admin > 360 Feedback > Recent Cycles
1. Select a cycle from the list. Click View All to view all saved cycles. If there are no saved cycles, click Create New Cycle.

2. Cycle with 0 reviewees: You can view the following screen once you click on a cycle without any reviewees. Click Add Reviewees to start adding employees to the cycle.
Note: You are redirected to this screen automatically when you create and save a new cycle.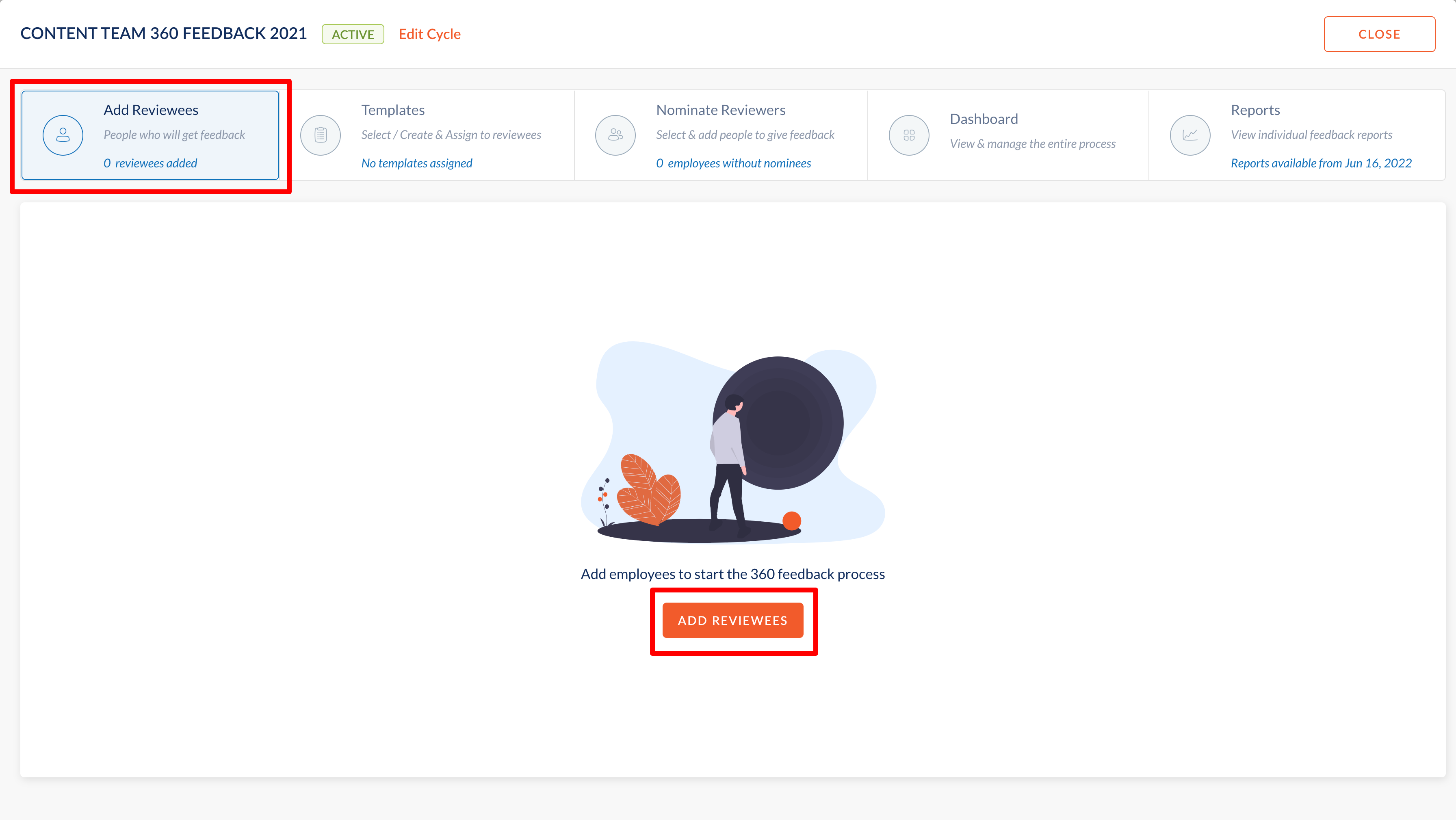 Cycle with more than 0 reviewees: When you open a cycle with existing reviewees, click Manage Participants under Add Reviewees and select Add to include more employees in the cycle.

3. Mark all the required employees as selected. You can use the filter icon for different parameters to narrow down the search. Once done, click Add.

4. Click Add on the confirmation box to add the selected users to the cycle.