Manage Nominations
Navigation: Admin > 360 Feedback > Recent Cycles
1. Select a cycle from the list to open it. Click View All to access all the saved cycles.

2. Under Nominate Reviewers, you can manage the nomination-related activities of the cycle as mentioned:

Remove employee from the cycle
1. Hover over any employee row to view the Remove button next to the employee name. Click Remove.
2. Click Delete to confirm the action.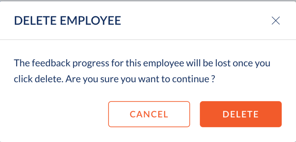 Add respondent
1. Click Add in the Respondents column to add respondents for the respective employee.

2. Search for the respondents in the search box and mark them as selected. Employee's primary manager, peers, direct reports, and skip-level managers will show up by default to make selections within them. All the selected respondents will appear on the right panel under Nominees.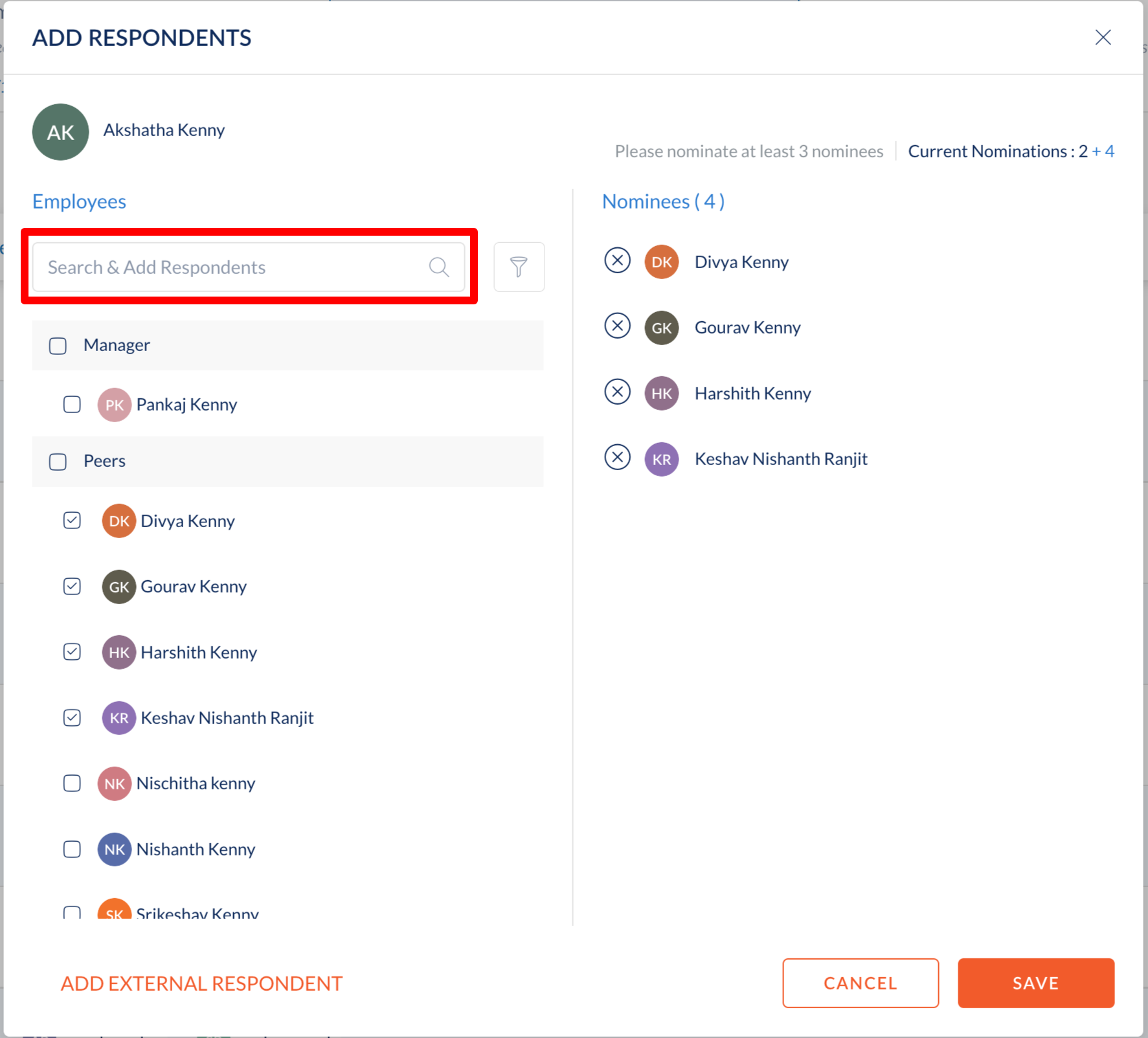 3. Click filter icon to narrow down the search by adding respondents from a specific Location, Business Unit, and Department. Click Save.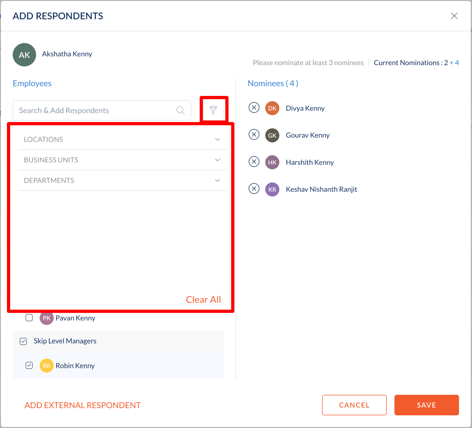 Add external respondent
1. Click Add External Respondent on the Add Respondents window to add respondents who are not employees of your organization. External respondents can be the stakeholders, clients, etc.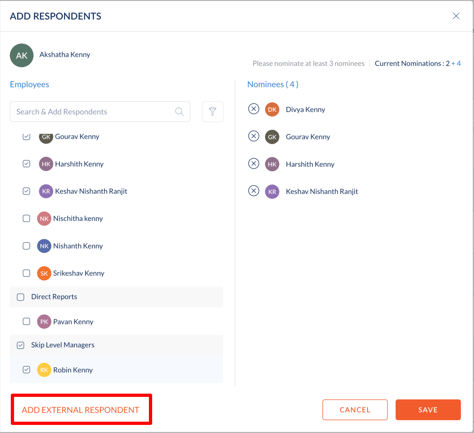 2. In the Add External Respondent window, enter the Name and Email of the respondent and mark the Send an email request to the respondent checkbox to enter an email Subject and Message for inviting them as a respondent. Enter any mail address in the Bcc field to get a copy of this mail. By default, it will have your mail prefilled.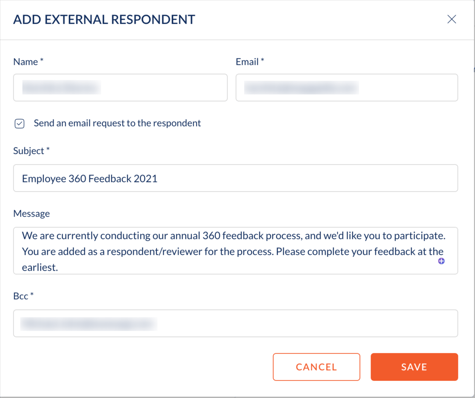 3. Click Save to add external respondents and internal respondents.
Remove respondent
1. Hover over any respondent to view the Remove icon and click on it.

2. Click Delete to remove the respondent for the respective employee.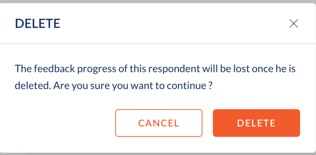 Import reviewers
1. Click Import Reviewers on the top right corner to add respondents in bulk.

2. Click the download icon to save the template file on your device.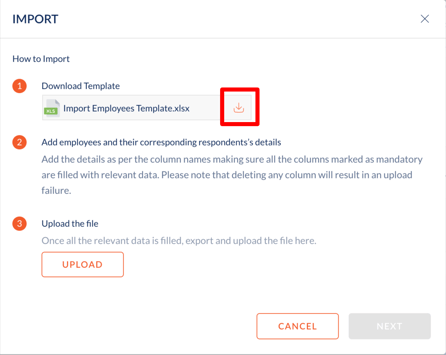 3. Open the downloaded file and fill in the Employee Email and corresponding Respondent Email in the respective fields.

4. Save the edited file and Upload it. Click Next to import all the respondents to the cycle.