Nominate Respondents
To nominate respondents for a particular cycle, you need to have your knowledgable research done in the respondents' field of expertise. Through respondents' nomination, the authenticity of the cycle, the questionnaire, or the designed survey set increases.

Often the respondents' responses are recorded as a sign of majority or minority defining the feedback cycle or poll or a survey for which the assigner requested a request of information from the respondent—the overall view of the percentage of the nominated respondents' directions the cycle accordingly.

Navigation: Teams > 360 Feedback > Alerts
Step 1: Under the Alerts section, click Nominate on the notification that says Nominate Respondents.

Step 2: After selecting the Nominate button, you will be directed to the Manage Nominations page. Under the respondents' column, select Add to add the respondents to the cycle.

Step 3: Search for the respondents in the search box and mark them as selected. All the selected respondents will appear on the right panel under Nominees.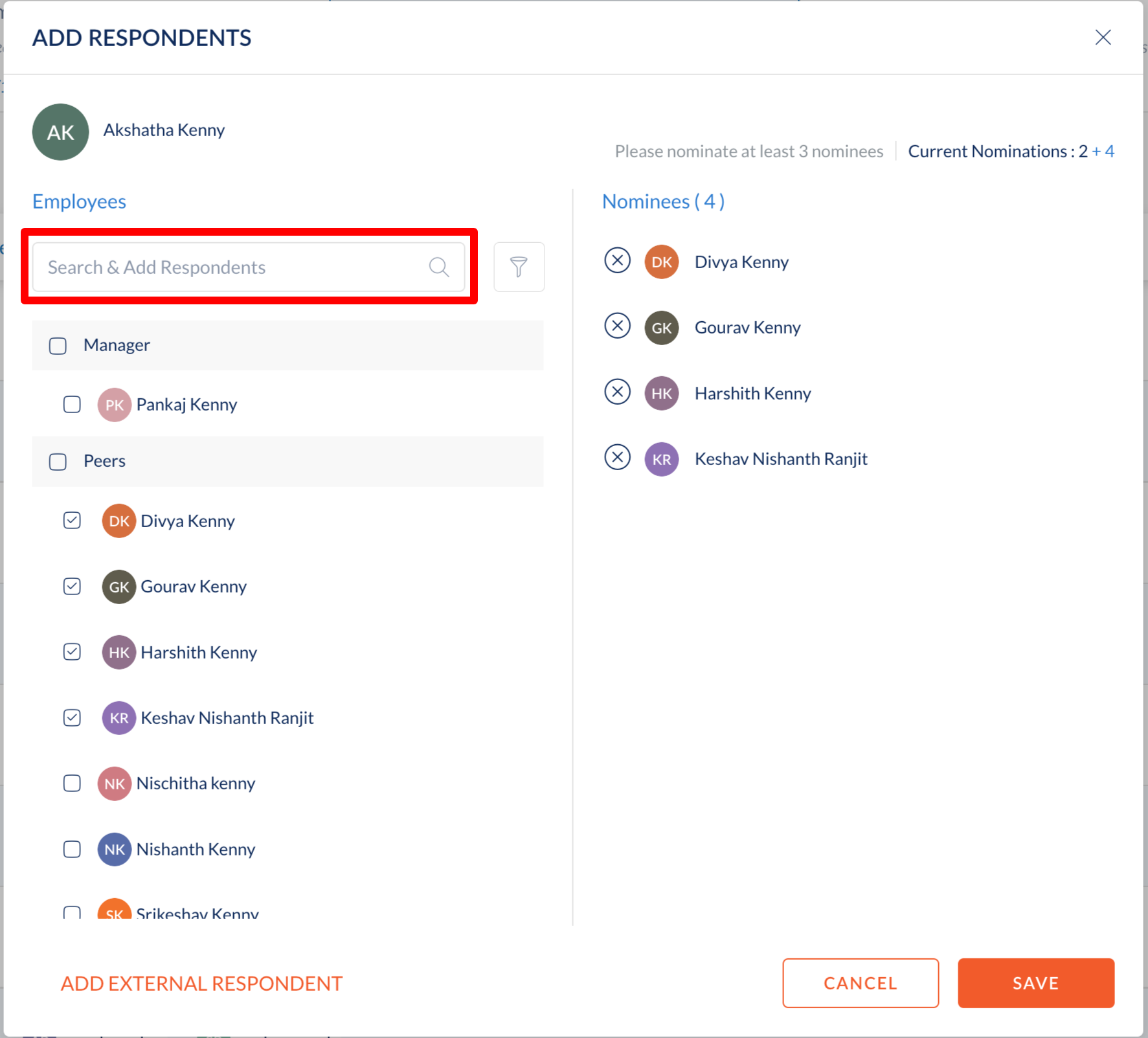 3. Click the filter icon to narrow down the search by adding respondents from a specific Location, Business Unit, and Department. Click Save to save the changes.