Assign Permission to Other Users to Create Surveys
Navigation: Settings > User Management > Roles & Permissions
1. Click New Role on the top right corner.

2. Enter a name and description for the role and select the Surveys: Manage Surveys permission from the list. Once done, click Save.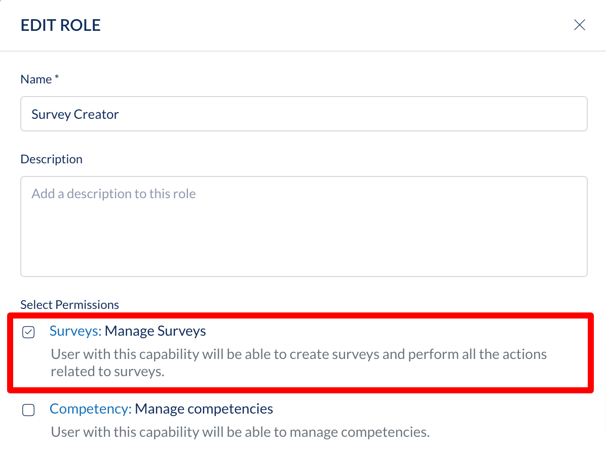 3. Click Assign role on the next screen.

4. Select Users to assign permission to users subsequently. You can search and add as many users as you'd like. Click Groups to assign permission to a group(s) of users. Once done, click Save.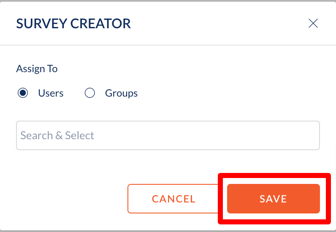 5. All the added users can create and manage surveys on their profiles now.