View and Export Custom Reward Product History
The product history feature in custom rewards provides a comprehensive log of actions taken on custom rewards, along with the product quantity and event date. This allows you to have a transparent view of the reward's status and the history of any modifications made to it, ensuring accurate tracking of the reward inventory. You can also export the product history report to an Excel file.
To view and export a custom reward product history:
Step 1: Navigate to Settings > Rewards > Custom Rewards.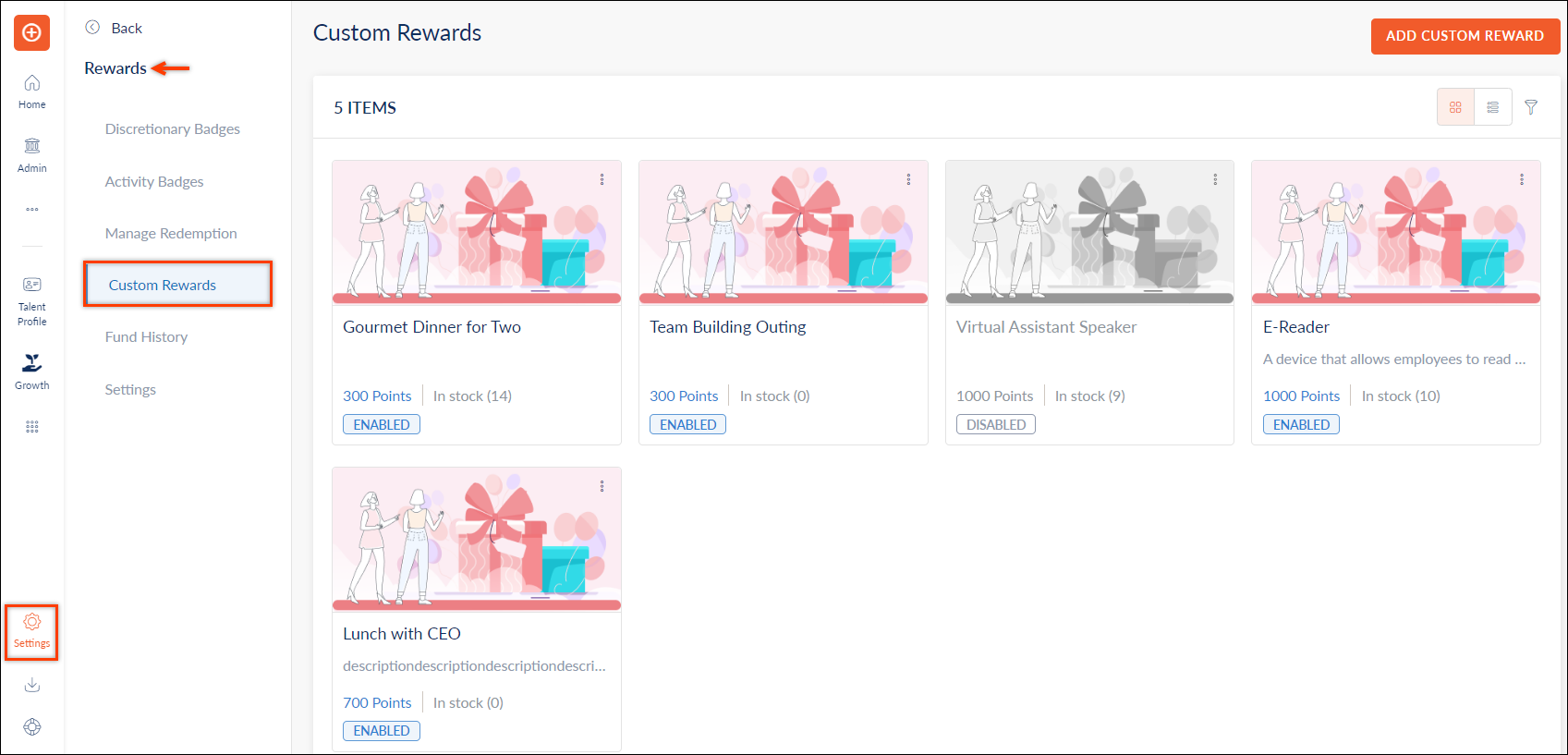 Step 2: Click the Overflow Menu

Icon on a custom reward and select Product History to view the product history.

Step 3: Click Export to download the product history report.