View and Export Custom Rewards Claim Status Report
The custom rewards claim report provides a comprehensive overview of the claims made by users for custom rewards. This report includes the claim details, such as the number of points redeemed, the date and location of the redemption, and the claim status.
To view and export the claim status report:
Step 1: Navigate to Admin > Rewards.
Step 2: Click the Custom Rewards tab to view the custom rewards claim status report.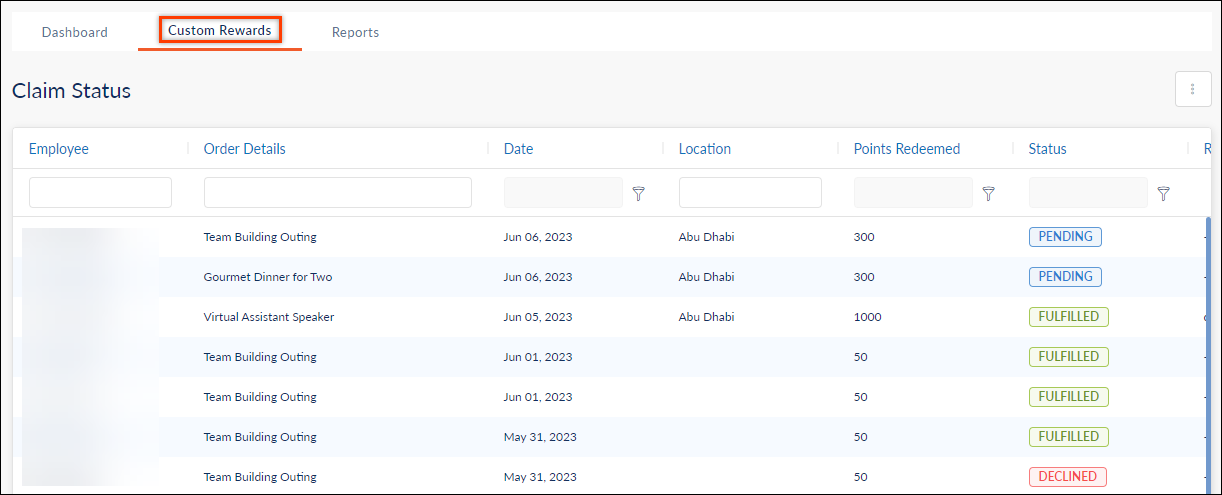 Step 3: Click the Overflow Menu

Icon and select Export to download the claim status report.