Add Milestone to IDP
Milestones are significant achievements that are used to measure progress toward the IDP. You can add resources and files to the milestones. These courses and files include training modules, videos, or other materials that support the development of the specific skills or knowledge required to achieve the milestone.
To add a milestone to IDP:
Step 1: Navigate to Growth > My Development Plan.
Step 2: Click the Add

Icon on any IDP.

Step 3: Type your milestone title or description.
Step 4: From the Add Resources drop-down, select Courses or Learning Path.
Learning Path: A learning path is a customized plan designed for an individual employee or a group of employees to acquire new knowledge, skills, and competencies required for their current or future job roles.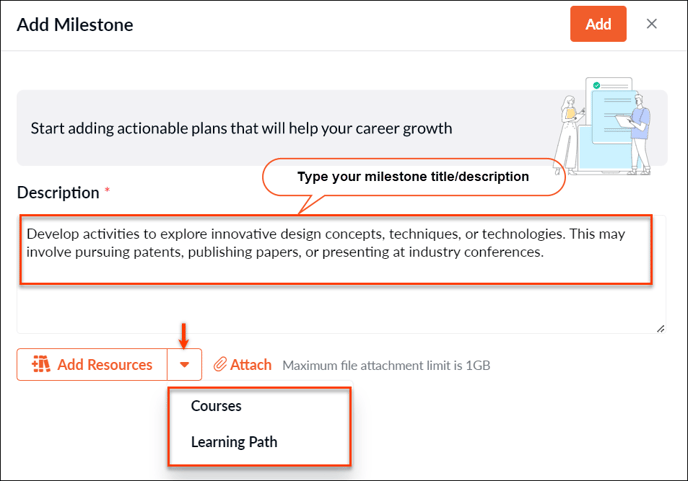 Step 5: Select courses or learning paths and click Add.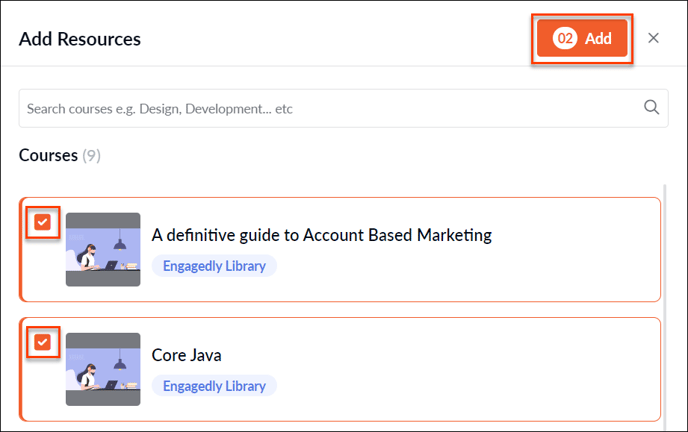 Step 6: Click Attach to upload a file if required.
Step 7: Click Add to add the milestone to IDP.