Disable OpenSesame integration in Engagedly
If you disable the OpenSesame integration in Engagedly, the admins would no longer be able to import or assign courses from the OpenSesame platform through the Engagedly learning management system. If OpenSesame is disabled, the users can still see the imported courses in the library, but they won't be able to enroll in the courses.
To disable OpenSesame Integration:
Step 1: Log in to your Engagedly account as an administrator.
Step 2: Navigate to Settings > Integrations.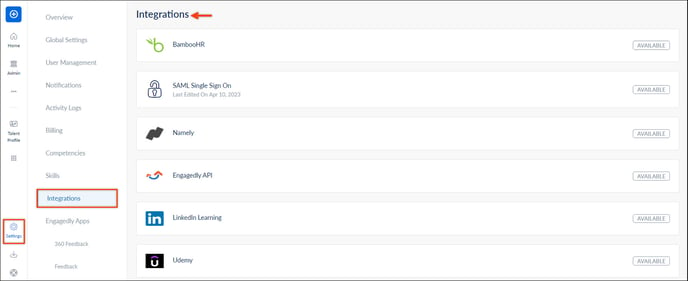 Step 3: Select OpenSesame from the integrations page.

Step 4: Switch the toggle button

to disable OpenSesame and click Save.