Enable or disable a module in Engagedly
Admin can enable or disable only the subscribed module from Engagedly Apps.
Navigate to Settings > Engagedly Apps.
Toggle the button to enable the module to which your organization has subscribed.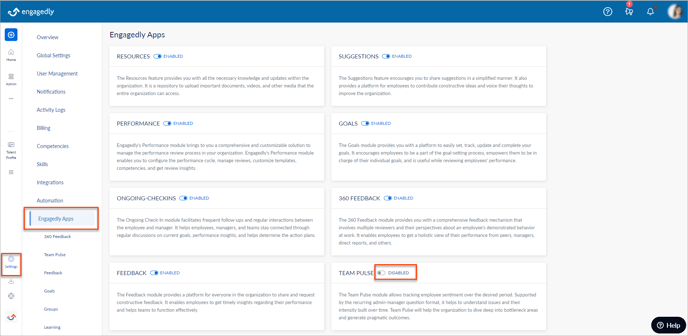 If you want to subscribe to any other module, contact the support team.