Enable or disable Notifications
Engagedly platform provides notifications for different apps, ensuring users stay informed and engaged in various aspects of their work and personal development. The admin settings for notifications will reflect everyone in the organization except those who have already set their preferences.
The users receive
App-specific notifications.
Digest email notifications about all users' activities within the platform.
Birthday alerts to encourage team bonding.
Work anniversary alerts reinforce the value of long-term employees and their contribution to the organization.
By default, the notifications are enabled for all the apps. You can disable them for various apps as required.
Navigate to Settings > Notifications.
Disable the notifications
Disable individual apps: Deselect the selected app(s) to turn off notifications and click SAVE.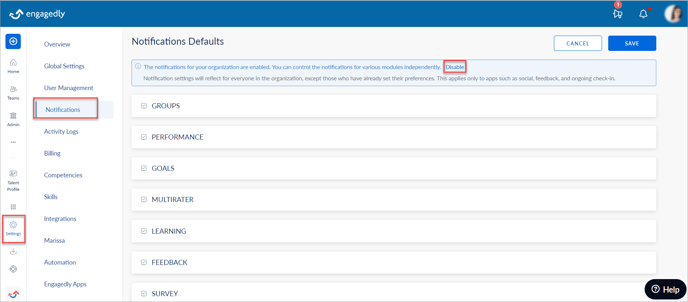 Disable apps in bulk: Click Disable and confirm DISABLE to turn off notifications for all the apps.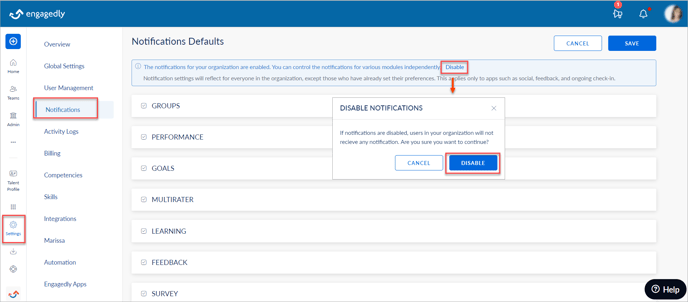 Note: Users in your organization will not receive any notifications if disabled.
Enable the notifications
Click Enable and confirm ENABLE to turn on the notifications.
Select the apps to enable notifications and click SAVE.