Download Course Certificate
Employees can download the course certificate when they complete the course.
Step 1: Navigate to Home > Learning > Overview
Step 2: Go to My Courses and select completed to get the list of completed courses.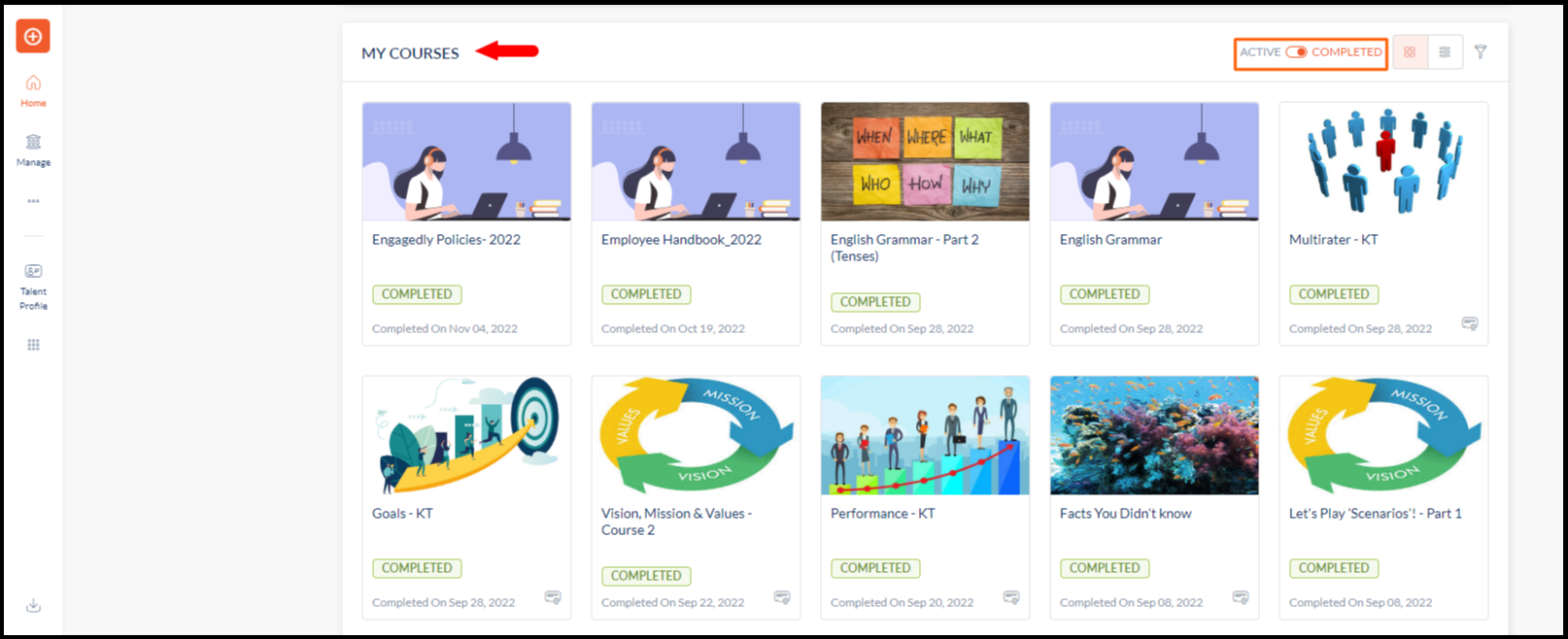 Step 3: Click the course for which you want to download the certificate.
Step 4: Click the Certificate option to view the number of certificates available for the particular course.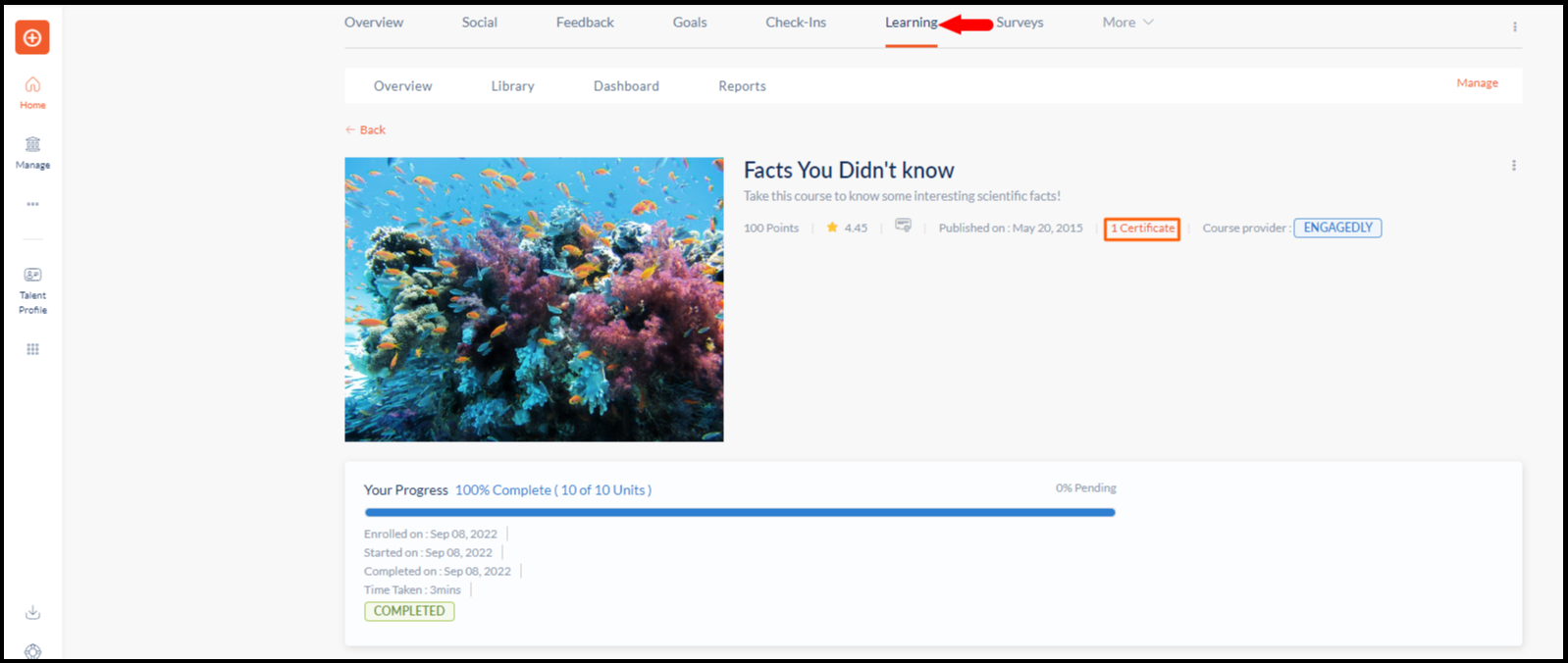 Step 5: Click the Download

Icon to download the certificate.