Import Courses from Go1 to Engagedly
Admins and learning managers can import courses from Go1 to Engagedly. Learners can browse and access the Go1 courses on Engagedly.
Follow the steps below to import courses from Go1 to Engagedly.
Step 1: Navigate to Admin > Learning > Courses.
Step 2: From the Import drop-down, select Go1 to import Go1 courses.

Step 3:
Click the drop-down menu and select
Not Imported
to view all the non-imported courses. You can also search for the courses from the
search box
.

Step 4:
Select the courses you want to import and click
IMPORT
.

Step 5:
You can also import individual courses by clicking
IMPORT
next to the course.

Step 6:
A confirmation window opens where you can check the added course(s) and remove the added courses if required. Click
IMPORT
to complete the process.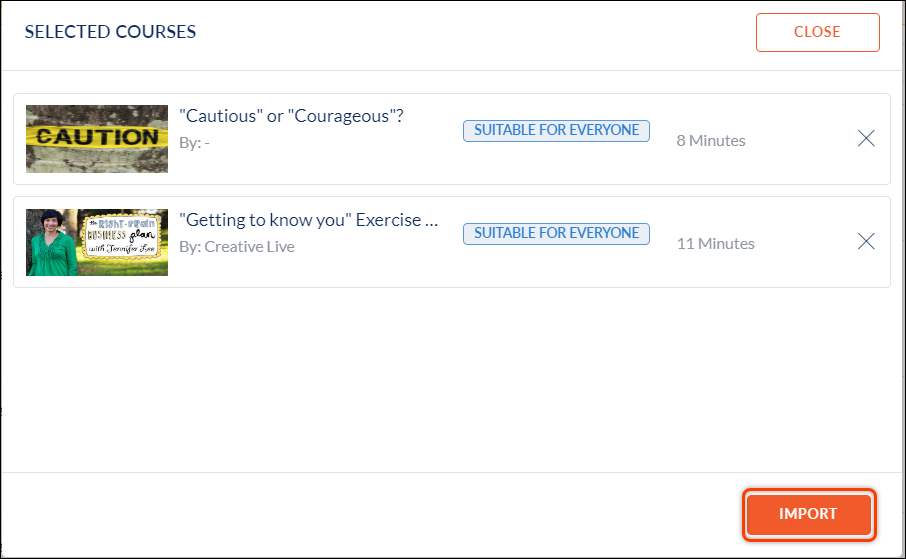 You can view all the imported courses under the "Authored by You" tab.