Comment on a Shared Feedback from Slack
The user can view and comment on feedback when
Someone shares feedback about you

Someone shares feedback with you
Follow the steps below to comment on the feedback.
Step 1: Go to the "Engagedly" app in Slack and click View Feedback on the feedback to add a comment.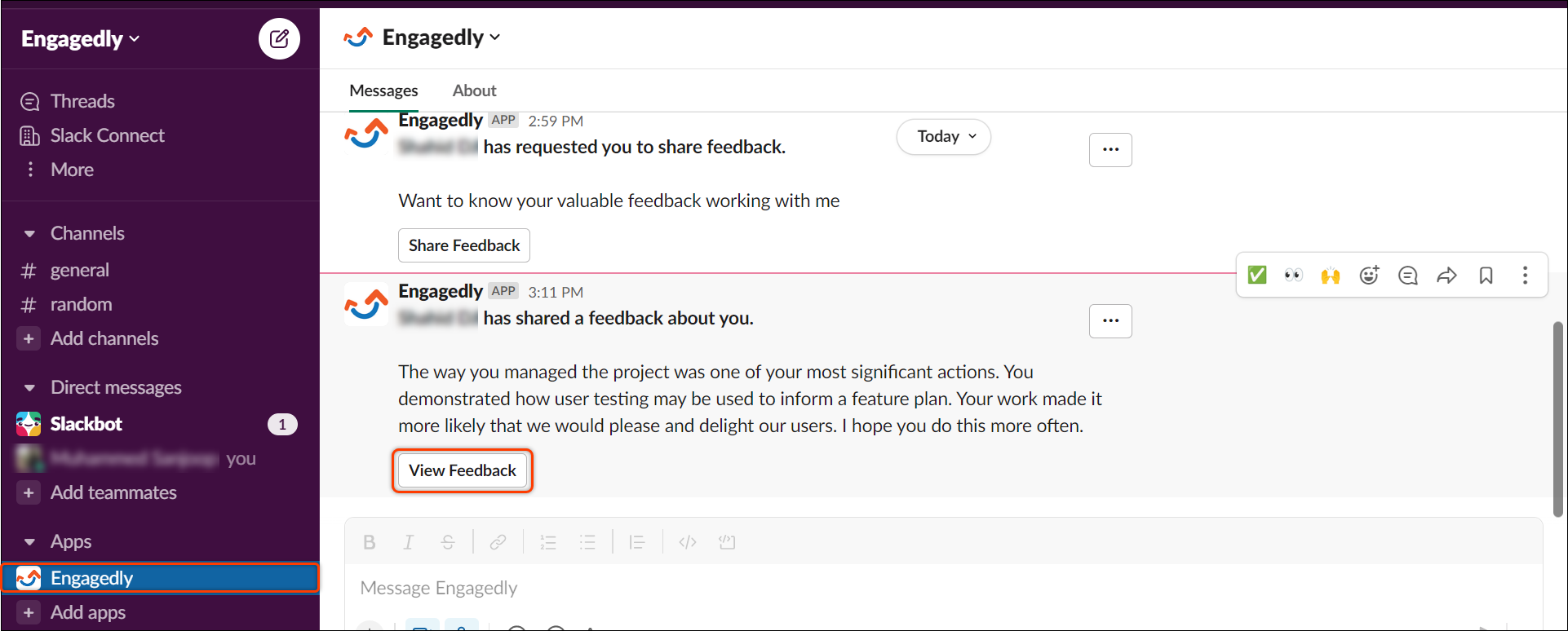 Step 2: The user can view the shared feedback and type comment in the comment box.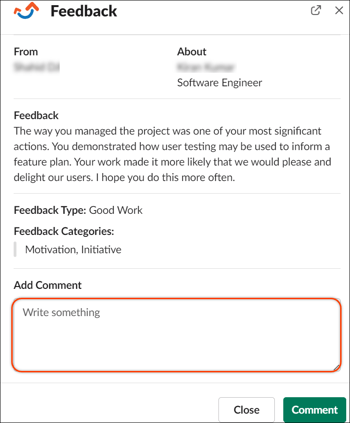 Step 3: Click Comment to add the comment to the feedback.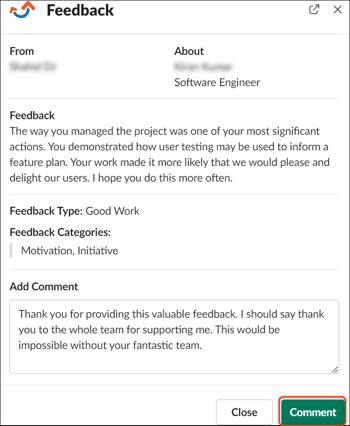 Your comment is now added to the feedback.