Add Comment to a Comment on Shared Feedback from Slack
The user can add comment to a comment on shared feedback from Slack.
Follow the steps below to respond to a comment.
Step 1: Go to the "Engagedly" app in Slack and click View Comment on the feedback to add a comment.

Step 2: Users can view the added comment and type comment in the "comment box".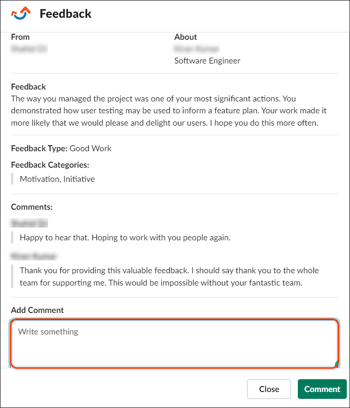 Step 3: Click Comment to add your comment to the feedback.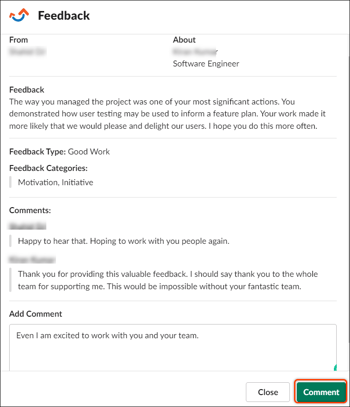 Your comment to the comment is now added on the feedback.