Enroll in Learning Path
Enrolling in a learning path allows the learners to access the course materials and progress through the content at their own pace. Enrolling in a learning path can help employees develop new skills and knowledge, improving their job performance and career prospects.
To enroll in learning path courses:
Step 1: Navigate to Home > Learning > Library
Step 2: Click the "Learning Paths" tab to view the available learning paths in the library.
Step 3: Click a learning path to view the courses in it.


Step 4: Click Enroll to enroll in the learning path.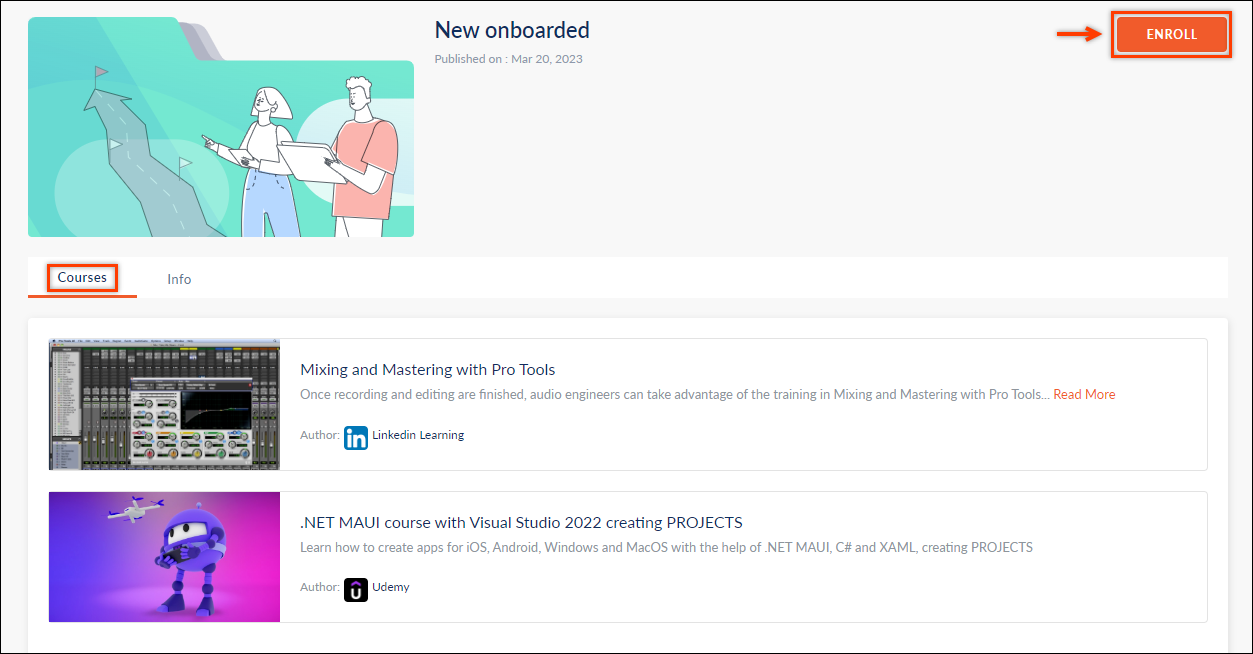 Step 5: Enrolling in a learning path directs the learner to learning path info page. click START to start the learning path.