Import a Course
Navigation: Admin > Learning
Step 1: Click the Courses tab.
Step 2: Click the overflow menu next to the filter icon and select Import Courses.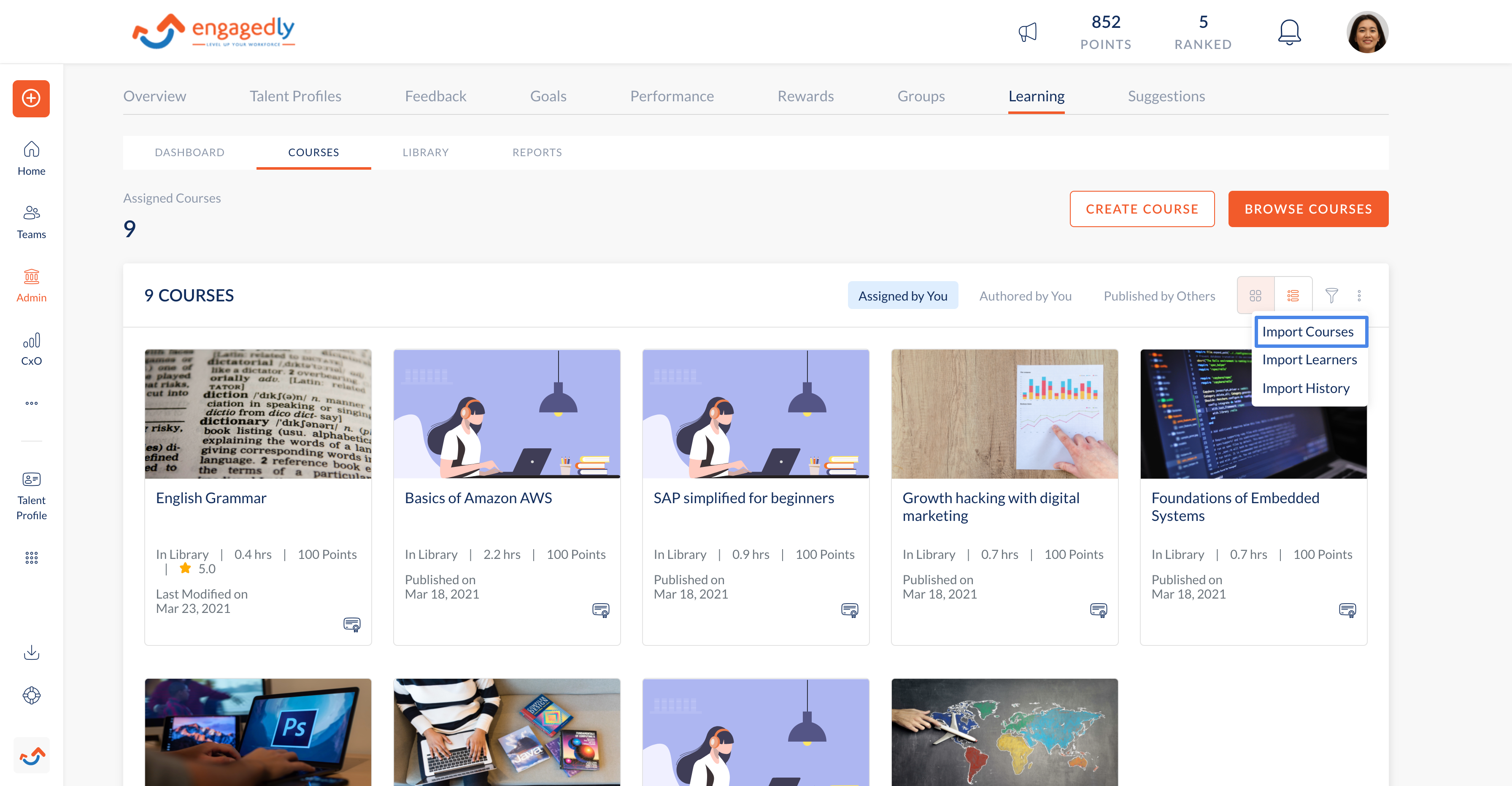 Step 3: You can download the sample template in (.xls) format and add your data to it.
Step 4: After adding your data you can export the file and upload it.
Step 5: Click Import to complete importing the course.