View Overall Quiz Results Within the Organization
Navigation: Admin > Learning
This chart shows how your team has performed in courses that have quizzes.
Click the Dashboard tab.
Navigate below to the Overall Quiz Results chart.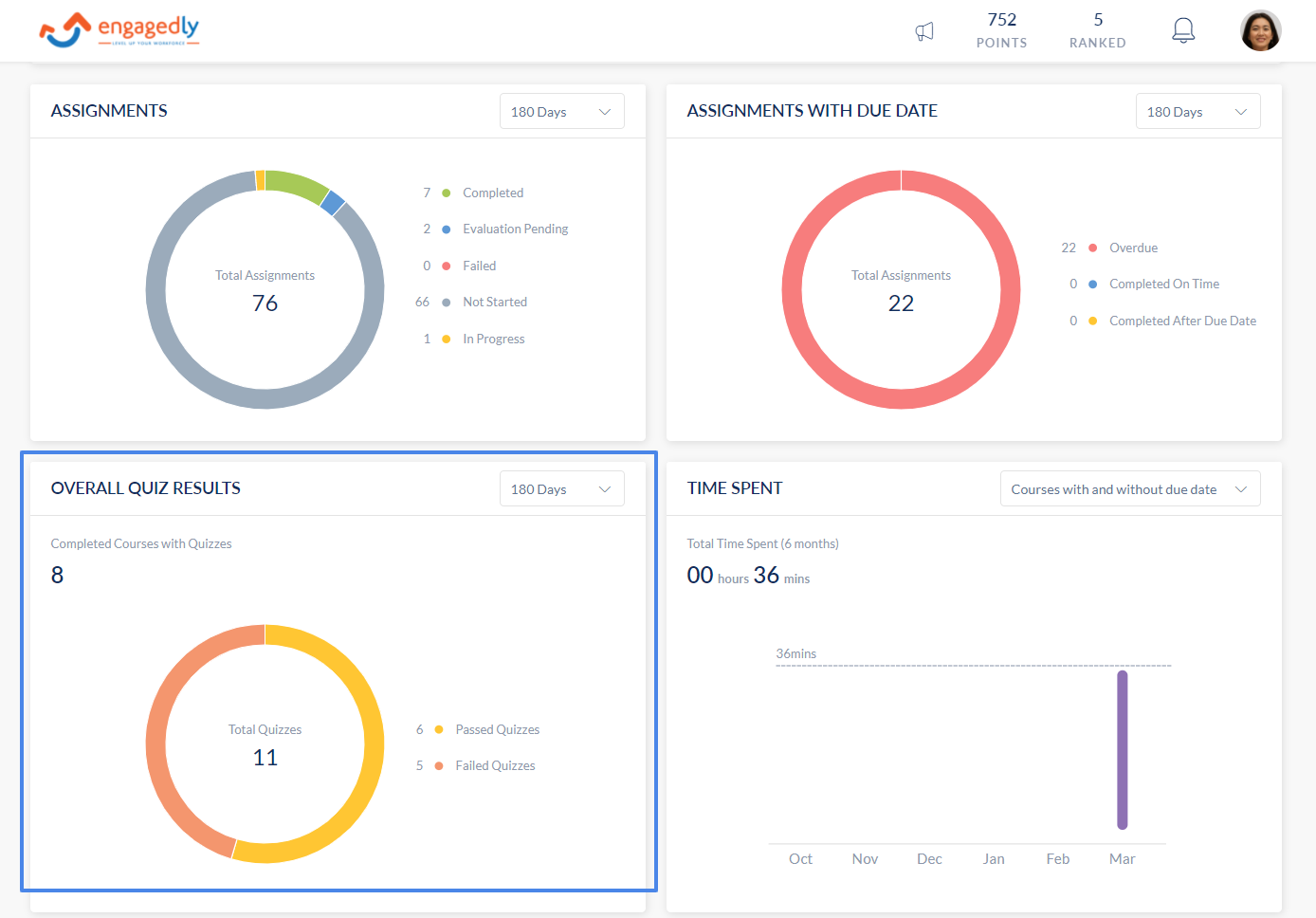 The chart is categorized to show the following information:

Completed courses with quizzes - Courses having quiz units that have been completed.
Total quizzes - The total number of quiz units in courses that have been completed.
Passed Quizzes - Quizzes passed in enrolled courses.
Failed Quizzes - Quizzes failed in enrolled courses.
You can hover over the graph to see the details on that section of the graph.
Note: Clicking on the graph will take you to the root of the data where you can see the detailed information.