How to add a new custom badge?
Navigation: Home > Settings > Rewards > Discretionary Badges
Click Add Badges.
2. Enter the required details for your custom badge. You can edit the points required to unlock each level. Click Save.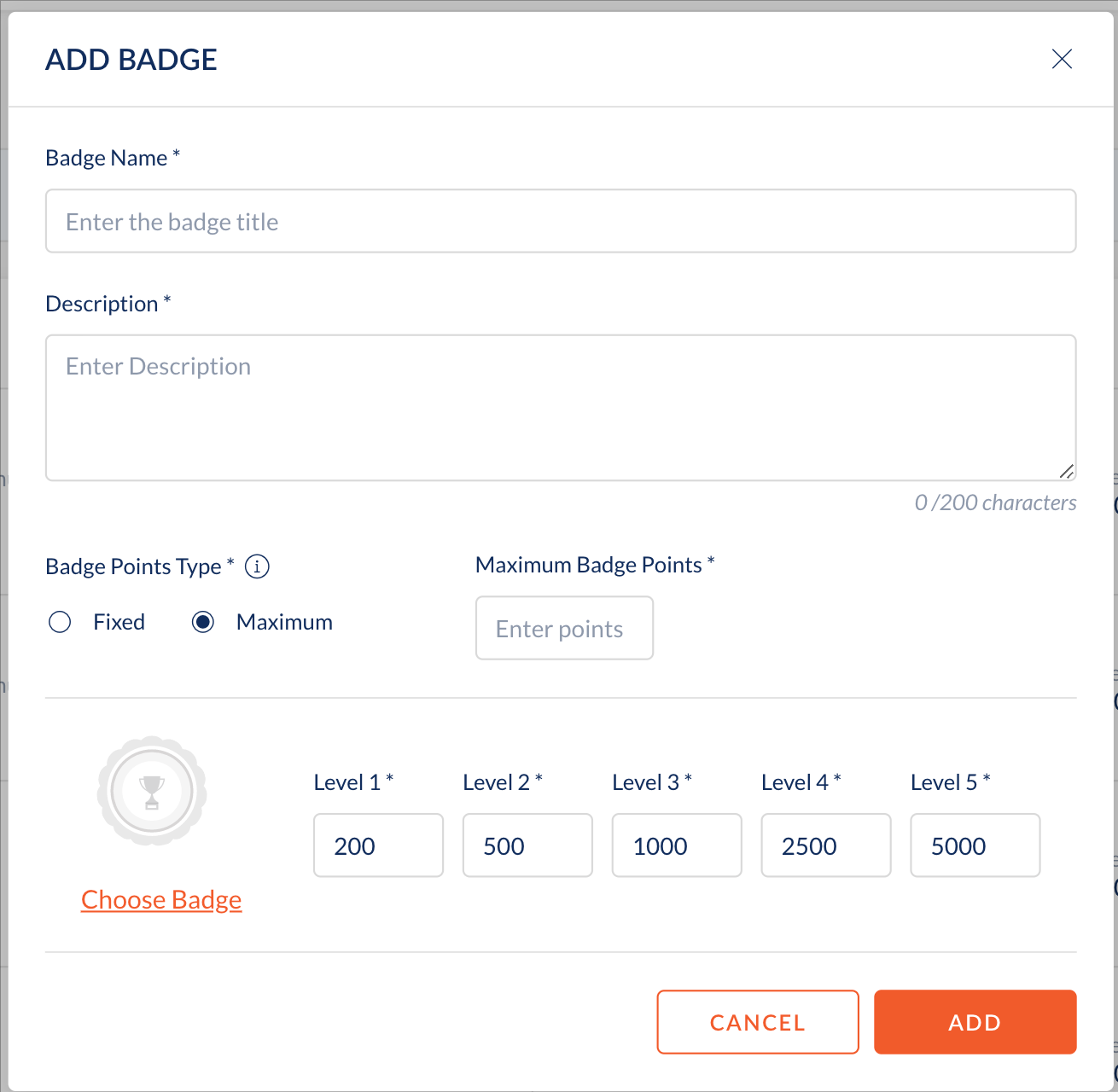 Note: It is mandatory to set a badge image for adding a new badge.