How to change the fixed award points for custom badges?
Navigation: Settings > Rewards > Discretionary Badges
Scroll over to a badge.
Click the overflow menu and select Edit.
Update the fixed points and click Save.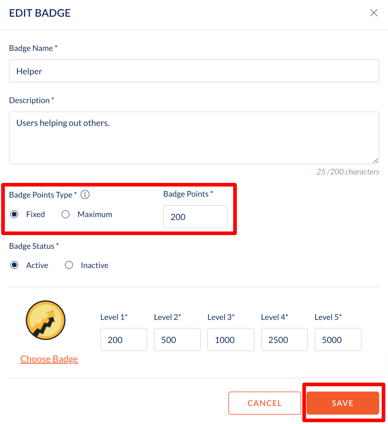 Note: You can reach higher levels for each badge as you earn points for your contributions. For instance, you can unlock level 3 once you reach 1000 points.