Enable CxO Dashboard for a User
The CxO Dashboard enables C-suite personnel to make data-driven decisions by presenting data from all key business areas in one place without losing any valuable time.
This dashboard can be enabled for any user, by the administrator, as below: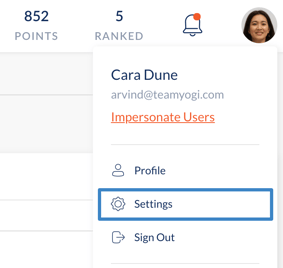 Click Users. A list of all the employees in the organization will be displayed.
Select the Settings icon.
From the list of actions, select Mark as CxO.
The CxO Dashboard will then be available to the respective user.