Integrate Meta Workplace With Engagedly
Meta Workplace is a communication and collaboration platform that enables employees to work together, share files, and stay connected. On the other hand, Engagedly is a performance management platform that helps organizations track employee progress and goals, provide feedback, and manage performance reviews.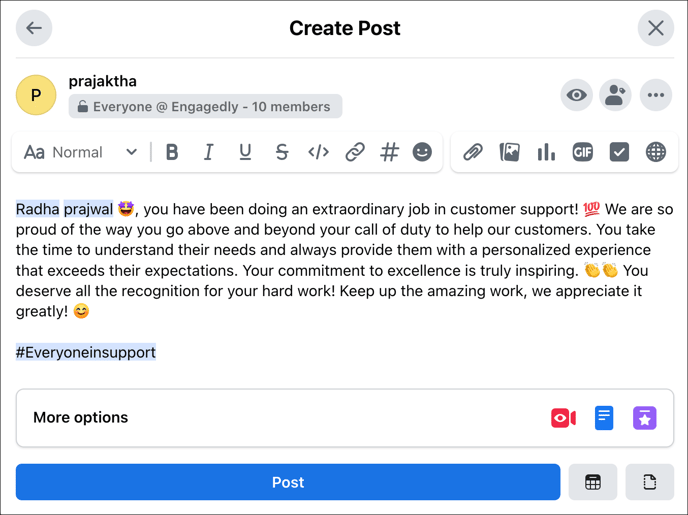 The Engagedly's Rewards module is designed to increase employee engagement by recognizing and rewarding employees for their contributions.
Integrating the Meta Workplace with the Engagedly allows an organization to streamline its employee recognition and rewards process. This integration allows admins to set award points for each Meta Workplace tag. Whenever users are tagged in Meta Workplace posts, they receive the designated award points in Engagedly's Rewards module.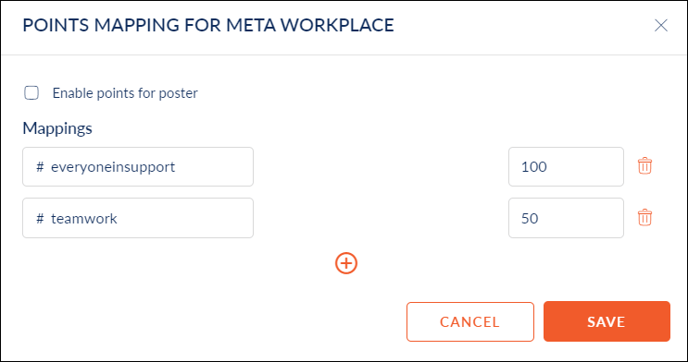 Note: You can integrate Meta Workplace only when Engagedly's Rewards module is enabled.
To integrate Meta Workplace with Engagedly:
Step 1: Log in to your Engagedly account as an administrator.
Step 2: Navigate to Settings > Integrations and click Meta Workplace.
Step 3: Click Connect to Meta.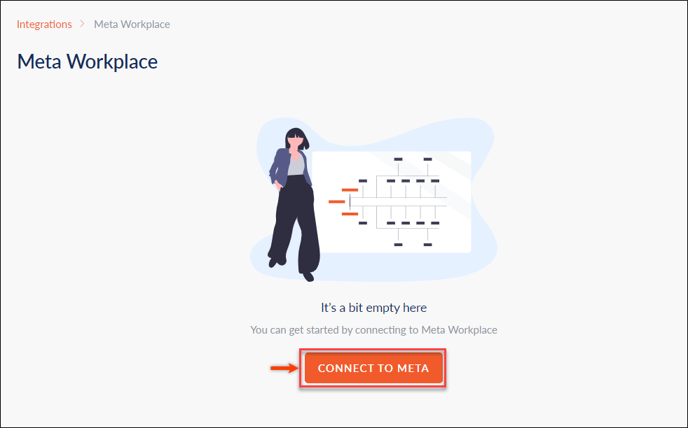 Note: You must generate the access key and enable permissions in Meta Workplace, provide the same access key in the "Meta Connection" window to connect Engagedly with Meta Workplace.
Step 4: Provide the access key in the "Meta Connection" window and click CONNECT to enable Meta Workplace integration.


Generate Access Key in Meta Workplace
Login to your Meta Workplace account. Click the Admin Panel Icon, and select Integrations.
Under "All Integrations," click Create custom integration.

You are required to provide integration details, such as name and description. Type your integration name and description, and click Create.

Once the integration is created, click Create access token under"Integration details."

The new token is created. Click Copy to copy the access key and read the privacy message that displays under the key.
Select I Understand checkbox after reading the privacy message and click Done.

Enable Permissions in Meta Workplace
You are required to enable permissions for your integration.
Click Permissions under "Integration details."
Enable the following permissions by selecting the respective checkboxes:


Read group membership
Read group content
Read user email

Click Save to update your integration permissions.