Reactions to a Post
Reactions are fast ways to show feelings with emojis (like smiley faces) on Social. They make it easier to interact with posts and share how you feel. You can do the following activities to a Post:
Navigate to Home > Social.
Like and Unlike a Post
Click Like to like a post and click it again to unlike it.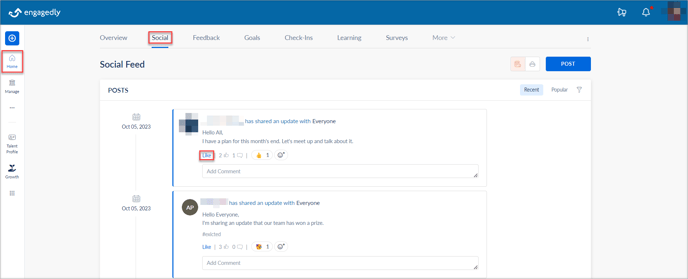 React to a Post
Click the React Icon to choose a reaction emoji and click it to react to a post.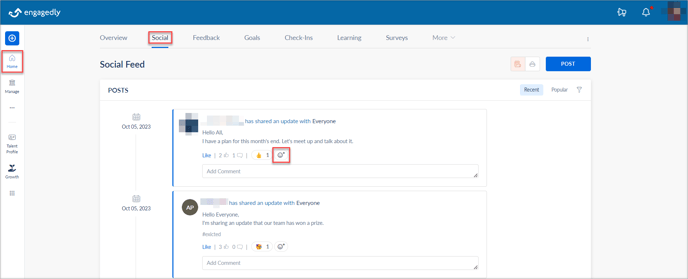 Comment on a Post
In the Add Comment field, type your comment and click ADD.
You can attach a file to the comment. Click ATTACH below the Add Comment field, select the file, and click OK.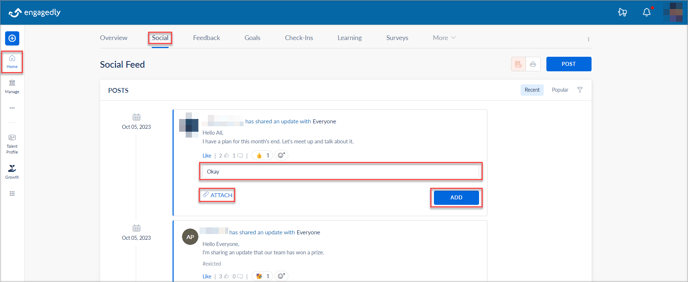 Manage a Comment
You can manage the comments by editing and deleting them.
Note: You can edit or delete only your comment.
Click the Overflow Menu Icon at the top right of the comment, select Edit, make changes, and click SAVE.
Select Delete to delete your comment.