Integrate OpenSesame with Engagedly
Integrating OpenSesame with Engagedly allows you to provide your employees with a seamless learning experience. Now, your employees can access the OpenSesame courses through Engagedly's learning management system. Your employees can enroll in courses, complete the training at their own pace, and Engagedly will track their progress and completion.
To integrate Opensesame with Engagedly:
Step 1: Log in to your Engagedly account as an administrator.
Step 2: Navigate to Settings > Integrations.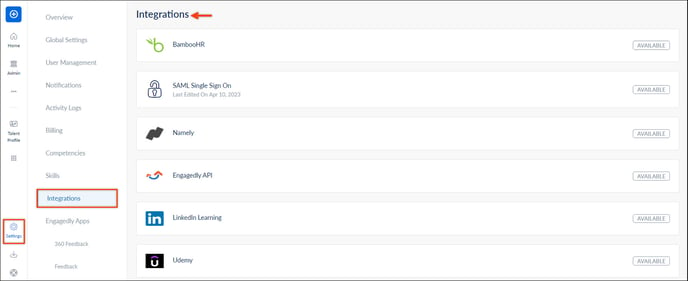 Step 3: Select OpenSesame from the integrations page.

Step 4: Switch the toggle button

to enable OpenSesame and click Save.

Step 5: After enabling OpenSesame, you can see the option to add OpenSesame credentials. Click Add in the "OpenSesame Credentials" section to add the credentials.

Step 6: Enter the Customer Integration ID provided by OpenSesame.
Step 7: Click Save to save the credentials.

Step 8: Under "Settings", select/create a category for the OpenSesame courses.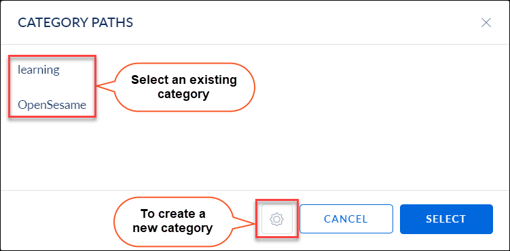 Note: The imported courses will fall under the selected category in the Engagedly Learning module. If you do not select any category, the imported courses will fall under the uncategorized section.

Step 9: Switch the toggle button to push the courses into Library upon importing.
Step 10: Click Save to save the settings.

After the integration setup, admins can import the OpenSesame courses to Engagedly.