Create a Goal
Navigation: Home > Goals > Overview
Click Create.
Enter the Goal, Period, Start Date, End Date.
Select the Measure Type: Percentage or Quantity. Note: If you select Quantity type, enter the Unit and set a Target value for your goal.
Select goal Category.
Set the frequency of notification using the Notify options.
Assign the goal to yourself or someone else.

Add Key Results to your goals to set signposts that help you measure your progress.

Click Save.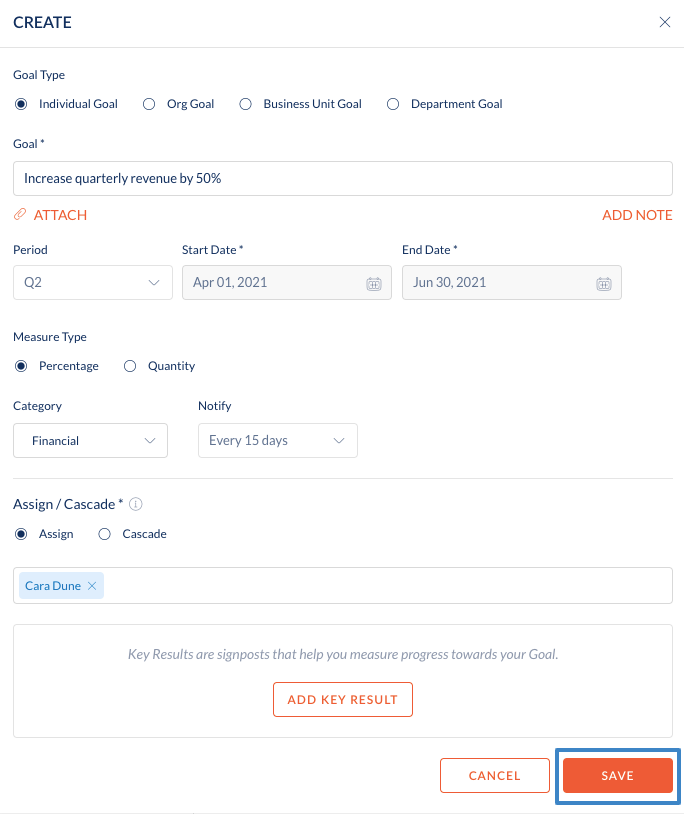 You can view all your goals and their status in the My Goals tab.