Create a Quiz
Admins can create a quiz and set the passing score while creating a course.
Follow the steps below to create a quiz:
Step 1: Navigate to Admin > Learning.
Step 2: Go to the Dashboard section and click CREATE to create a course.

Note: Refer to the article below to create a course.
Step 3: In the Units section, click +Add Unit.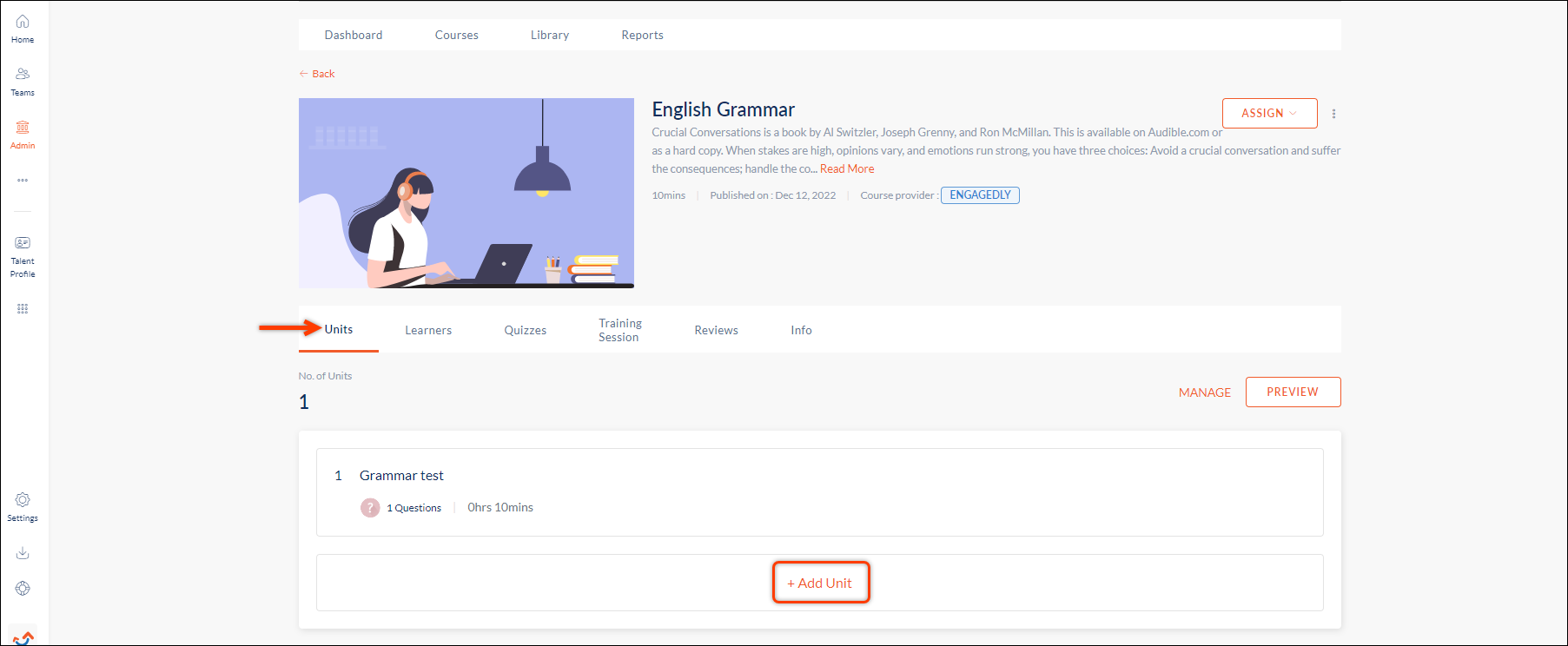 Step 4: Select Unit Type as Quiz to create a quiz.
Step 5: Type the quiz title, passing score, and estimated time to complete the quiz.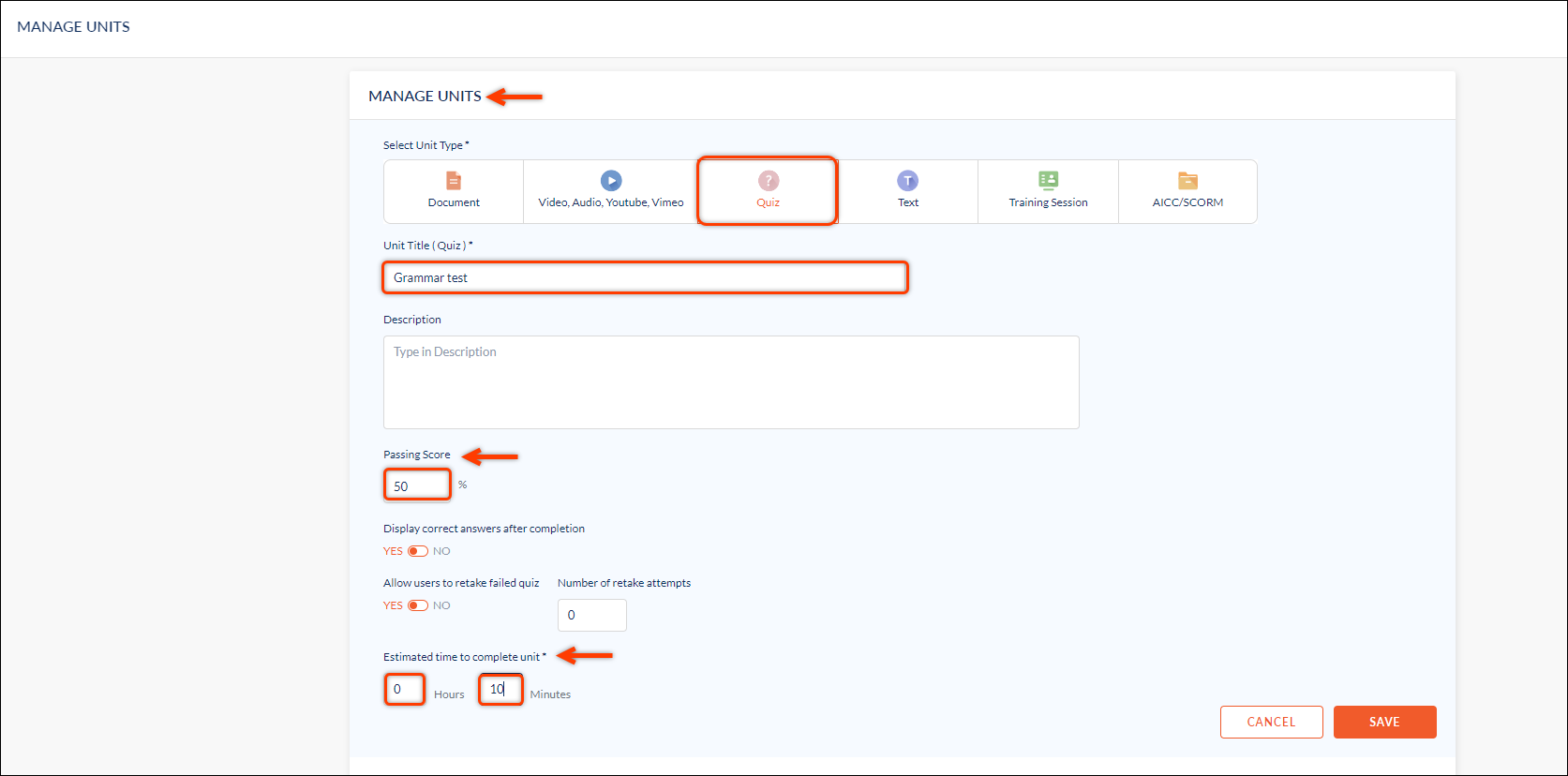 Step 6: Type the question and select the question type.

Step 7: Add the options, select the correct answer, and click SAVE to save the settings.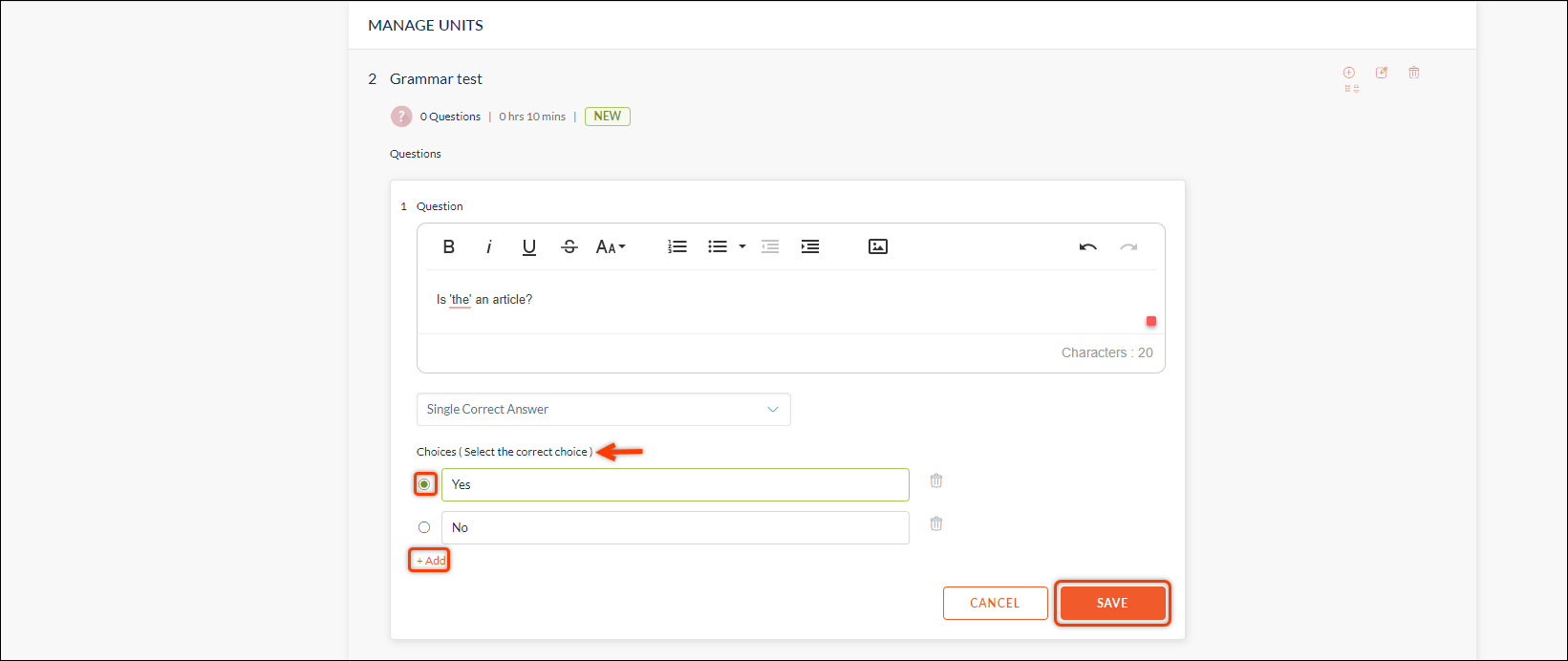 A quiz for the course is now created.