Manage Author and Co-Author of a Learning Path
Managing the author of a learning path is changing the ownership and responsibility for the learning path. The author is responsible for creating and developing the learning path.
Admins and learning path authors can change the ownership of the learning path. Only the user having ownership can edit a learning path.
Note: Admins can change the author of a learning path at any time.
To manage author and co-author:
Step 1: Navigate to Admin > Learning > Learning Paths
Step 2: Click a learning path to change the author.


Step 3: Select Manage under the "Info" tab to view the author-related information.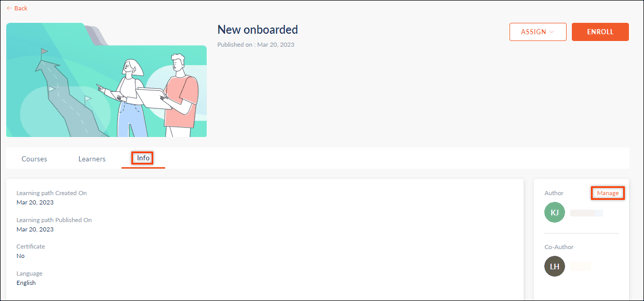 Step 4: Change the author and co-author for the course.
Step 5: Click Save to update the changes.