How do I use discretionary points?
1. Click on the '+' button on the top left corner of the home page and select Give Discretionary Points.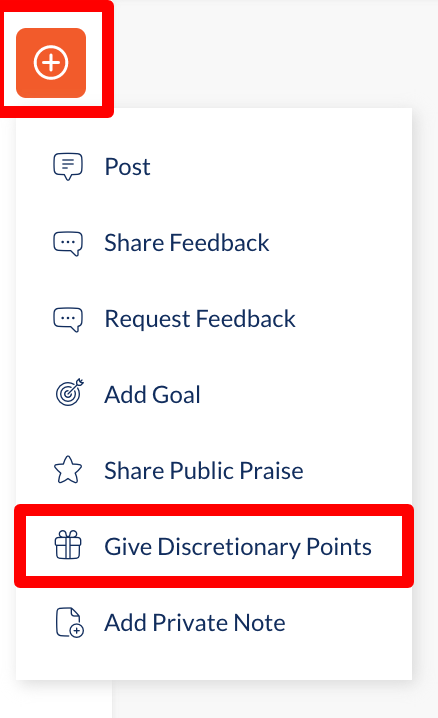 2. Enter all the required information. Please specify the number of discretionary points you want to give and select a user for that. After this, select a badge category from the list. The points help users unlock various levels of a badge.
3. Admins can enable/disable the permission to give discretionary points.
Note: Currently, Engagedly doesn't have any budgetary control in place if reward redemption is enabled. Choose to give discretionary points wisely. You cannot undo the action after giving discretionary points to users.