Schedule 1:1 Meeting for IDP
Scheduling a meeting for an IDP is an important step in the career development process, as it allows individuals to receive guidance and support, set realistic milestones, and track their progress towards achieving their desired career outcomes. scheduling regular meetings to review the IDP helps to ensure that the individual stays on track with their development goals and can make adjustments as needed. This promotes ongoing learning and development, and can help individuals stay engaged and motivated in their work.
To Schedule a 1:1 meeting:
Step 1: Navigate to Growth > My Development Plan.
Step 2: From the "Meetings" drop-down, select Create Meetings.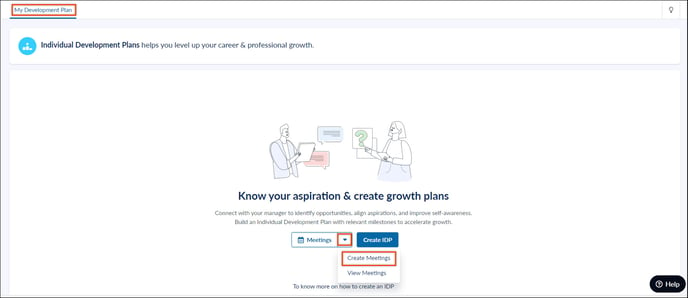 Step 3: Select the Account and click Connect. You can connect your Microsoft or Google calendar to schedule meetings with your peers.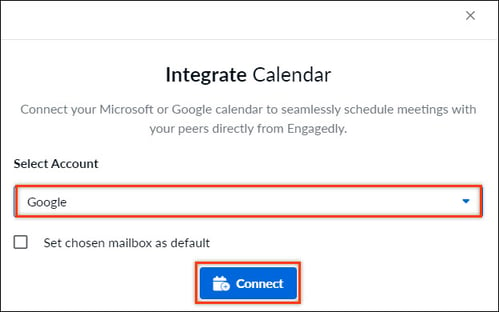 Step 4: The "Schedule a Meeting" window opens. Type your Meeting Title.
Step 5: Set the Start date and End date.
Step 6: Set the Start time and End time.
Step 7: Select the time zone.
Step 8: Select the Conference Type.
Step 9: Search and select the the employees Email IDs to add the participants for the meeting.
Step 10: Add description for the meeting if required.
Step 11: Click Schedule to schedule the meeting.