The feedback requests report includes all the employee feedback requests submitted throughout the organization.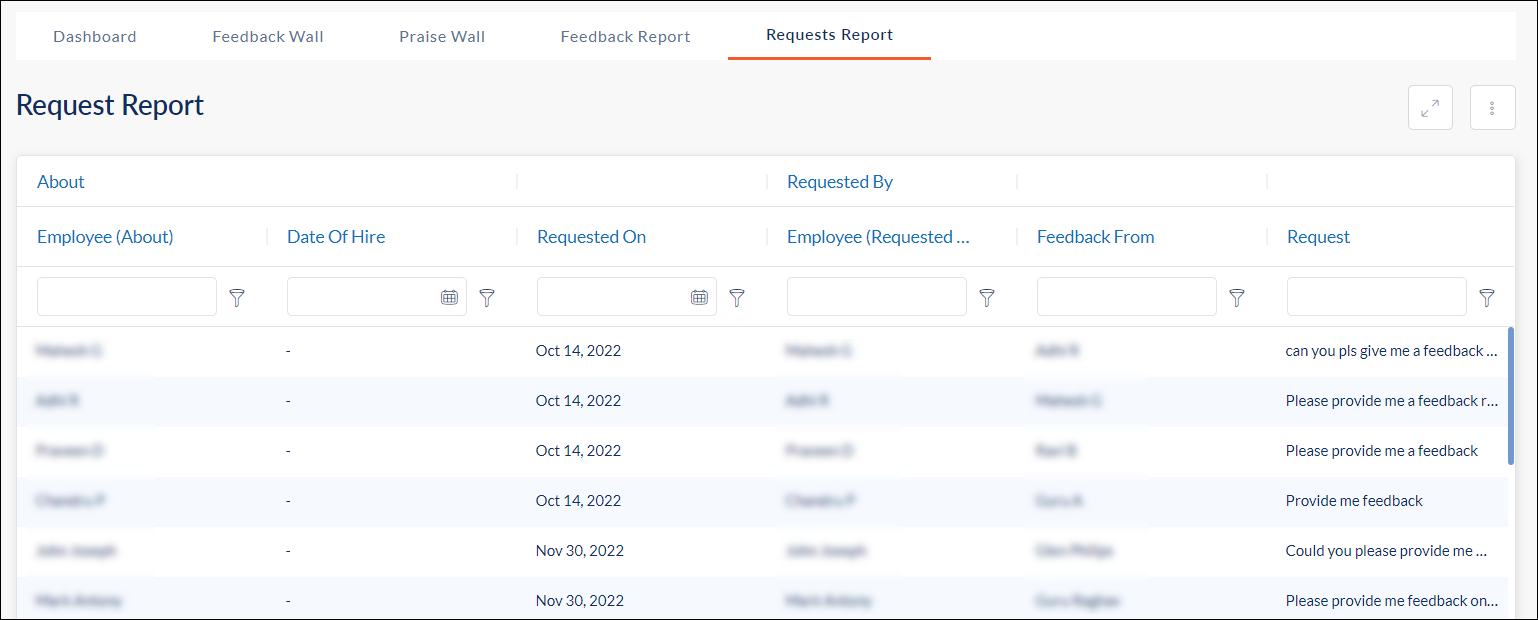 Follow the steps below to download the feedback request report:
Step 1: Navigate to Admin > Feedback > Requests Report.
Step 2: Filter the feedback report as required.
Step 3: Click the filter icon in any column to filter out your report.
Step 4: From the "Contains" drop-down, select the condition.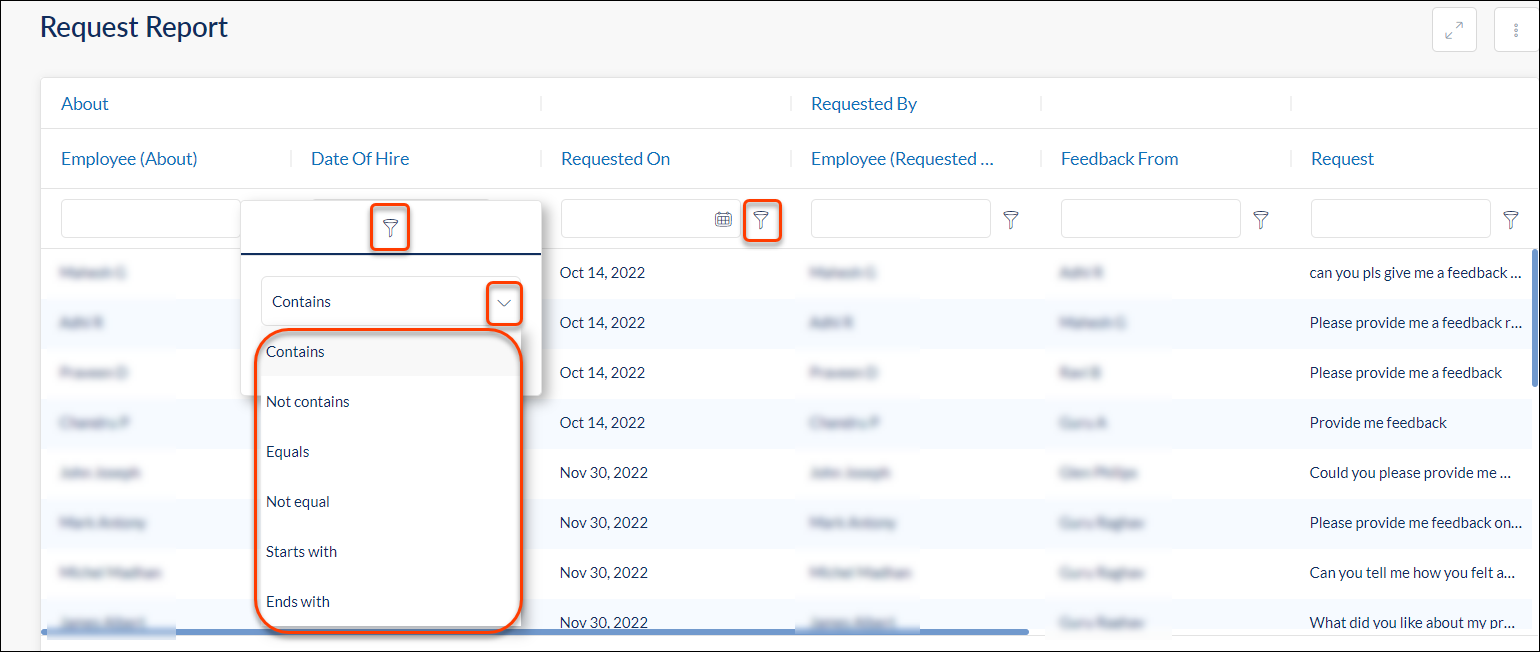 Step 5: Enter the filter value.



Step 6: You can also filter the reports based on the date.


Step 7: Customize the report columns as required and download the report.
Step 8: Click the Overflow menu and select Manage Columns to choose the necessary columns.



Step 9: Click the Overflow menu icon and select Export to download the report.

The feedback requests report excel file is downloaded to your computer.